See How Climate Change Will Affect Your Town With New IU Tool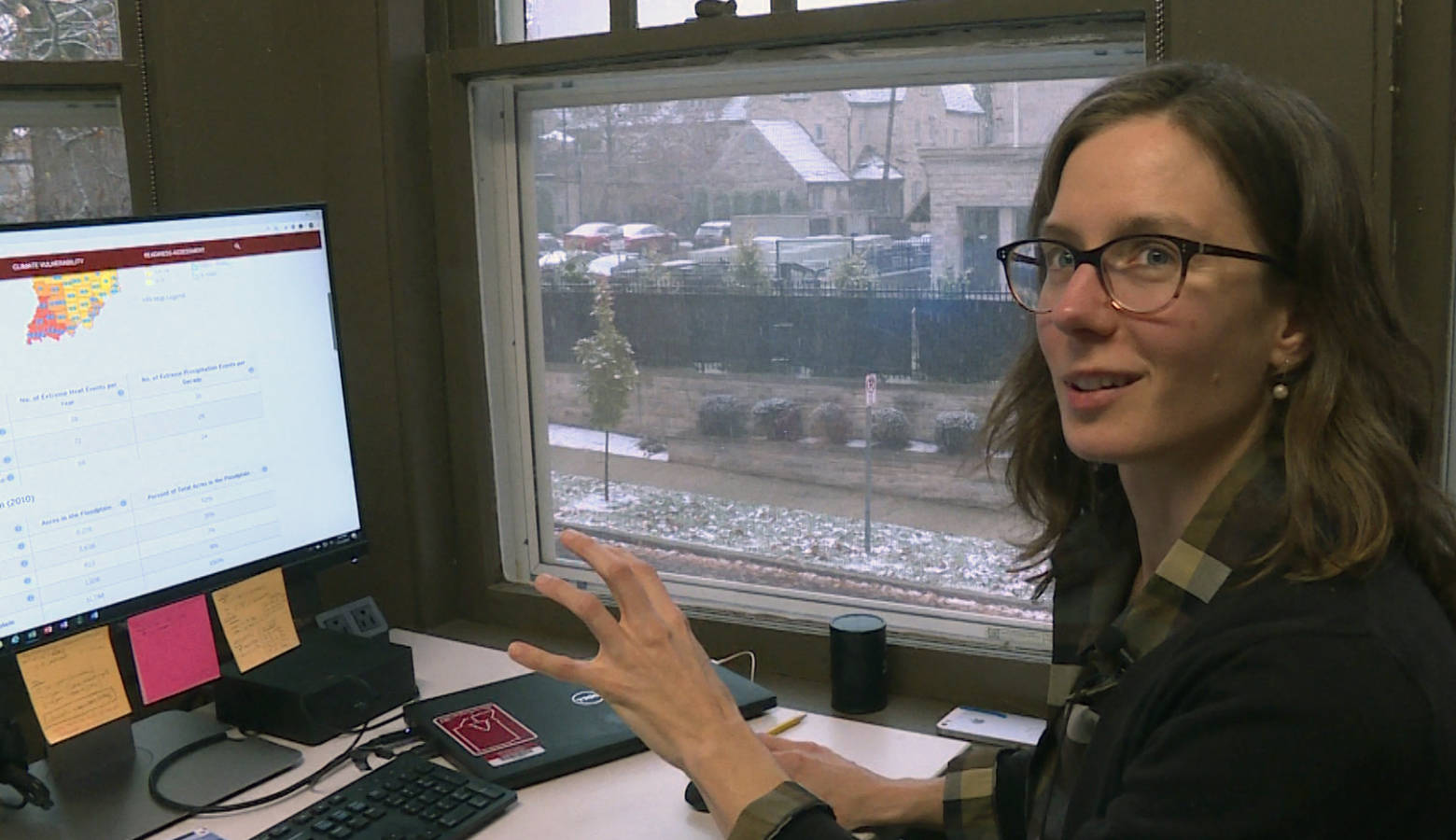 Every city in Indiana can now see how climate change will affect them in the future — and what they can do to prepare. Indiana University researchers unveiled a tool Tuesday called the Hoosier Resilience Index.
The tool allows cities to see things like how many days of extreme heat or heavy rain they can expect by 2050. It also shows what parts of the city are vulnerable to climate change — like areas in the floodplain.
Andrea Webster helped develop the index for the IU Environmental Resilience Institute. She says people often talk about climate change on a larger scale, but this tool shows communities how it will affect them specifically.
"That makes it very real," Webster says. "And so by making it more real, we hope that these community members and local government officials will understand that they need to be prepared and that there are ways in which they can be."
Webster says some of those solutions are simpler and cheaper than you might think. For example, more street sweeping can clear away leaves and debris that clog storm drains and cause areas to flood.
Noble County in northeast Indiana is one of two municipalities that's tested out the tool. Kenneth Hughes is part of the county's plan commission. He says when it comes to things like flooding and extreme heat, the county doesn't want to have to rely on federal and state relief.
"Local units don't have the benefit of waiting for a hero for our own immediate needs. That's why this understanding is so important," Hughes says.
Hughes says because of the index, Noble County is exploring ways to prepare for increased flooding — like infrastructure that can withstand heavy rain events and zoning to keep developers from building in the floodplain.
Contact Rebecca at rthiele@iu.edu or follow her on Twitter at @beckythiele. 
Indiana Environmental reporting is supported by the Environmental Resilience Institute, an Indiana University Grand Challenge project developing Indiana-specific projections and informed responses to problems of environmental change.