Art Museum Keeps Up a Class Act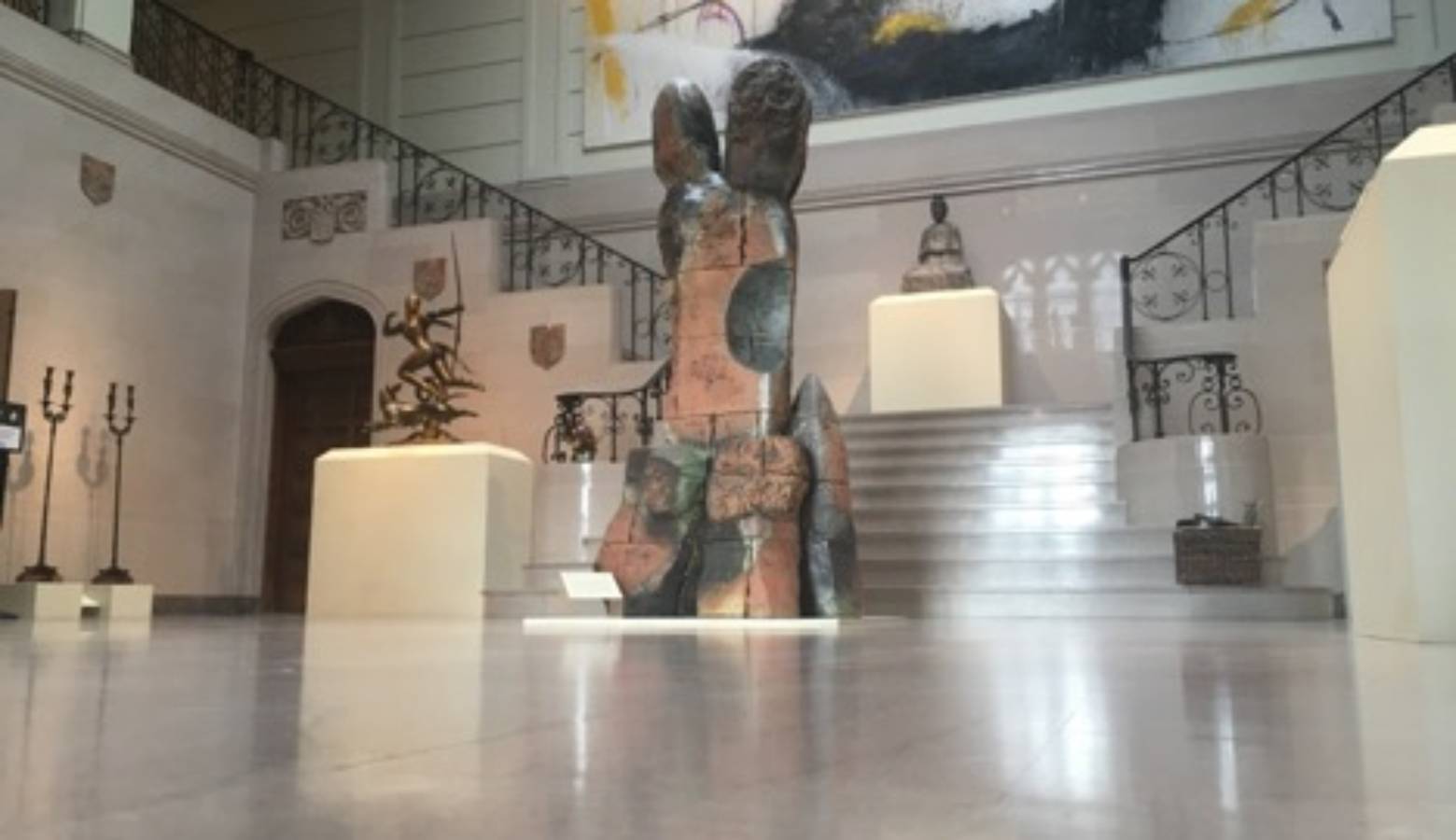 "Unexpected. Beautiful. Truly a treasure." These are just some of the phrases visitors use to describe the David Owsley Museum of Art. One of the jewels of the city of Muncie, the Ball State based museum has an impressive collection of work spanning from precolonial South America all the way to present day pieces. Each portrait and painting tells a story, not only about its subject, but also its artist. But those who visit the museum seldom stop to think about how each piece made its way into the exhibit areas.
"Most of our pieces came from the collection of the Ball family. That's actually how the museum started," said Denise Mahoney, the registrar and collection manager for the museum.
The original Ball Collection that started the museum included rare gifts, works, and artifacts from several different contributors and cultures. It has grown substantially since its early days and now includes modern day and contemporary artists and works as part of its permanent collection as well as its temporary exhibitions.
"Currently our exhibition on Recent Acquisitions is made up of paintings, paper works, and sculptures, anything from more modern artists," Mahoney said.
The museum hosts a number of programs and events on its grounds and inside of the building itself. One of these programs is the College Mentors for Kids program.
"The program matches kids from the community with college students so they can have something to do after school. They really love coming on campus and visit the museum," said Alex Dorner, one of the mentors in the program.
Dorner's mentee Johnny, a student at South View Elementary, showed a lot of enthusiasm while roaming among the pieces of art and thought the museum was "pretty" and "a good place to be."
The museum plans a spring exhibit entitled Mexican Modernity. Museum hours are Monday-Friday from 9 a.m.- 4:30 p.m. and Saturday-Sunday from 1:30 p.m.- 4:30 p.m.
Logan Rivera is a reporter for a Ball State University arts journalism class.
http://cialisnextdaydeliveryusa.com
buy bupropion online
Buy strattera online