Ball State Sets 2020-21 Room and Board Rates, Anticipates Opening New Dorms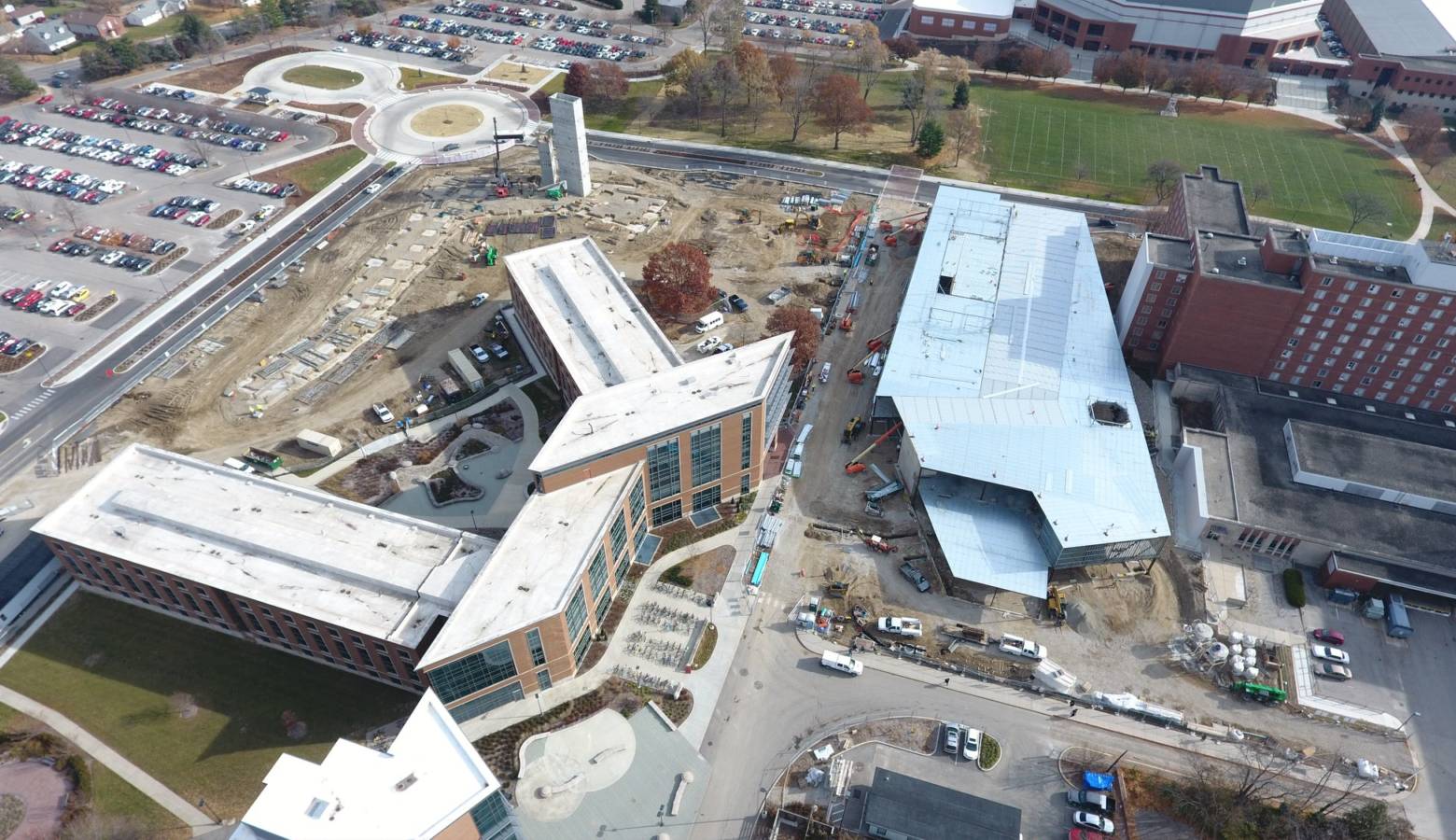 Ball State University will raise its room and board rates by 2.5 percent for the next school year.  As IPR's Stephanie Wiechmann reports, the Muncie campus is also preparing for newly constructed dorms to open.
Ball State officials say for the 2020-2021 school year, the cost of a combination of the most popular room size plus a 21-meal plan will increase by $274.  The total cost to students and their families is $11,144.
The school says the 2.5 percent increase is in the middle of historical increases, which have swung from 1.5 percent and more than 4 percent.
Room and board rates this school year are more expensive than Purdue University and IUPUI, but cheaper than Indiana University and Indiana State University.
Ball State facilities head Jim Lowe says the university will open the first newly-constructed dorm on the north side of campus in fall 2020.  The second will open a year later in 2021.  The north dining hall, also being completed now, is expected to serve its first customers in June.  Lowe says it's made up of eight "micro cafes" and will include a robotic fresh donut machine.
Indoor Practice Facility Design
The university says its newest sports facility is on track to open in spring 2021.  Trustees saw the first full design images at the Friday meeting.  The large indoor practice field facility will run in an east-west direction and be separated from Bethel Avenue by an adjoining outdoor practice field.  The mostly metal peaked building will have a top height of 65 feet tall, which designers say it enough room for practicing field goals.