Dirt Bikes, ATVs Damage Hoosier National Forest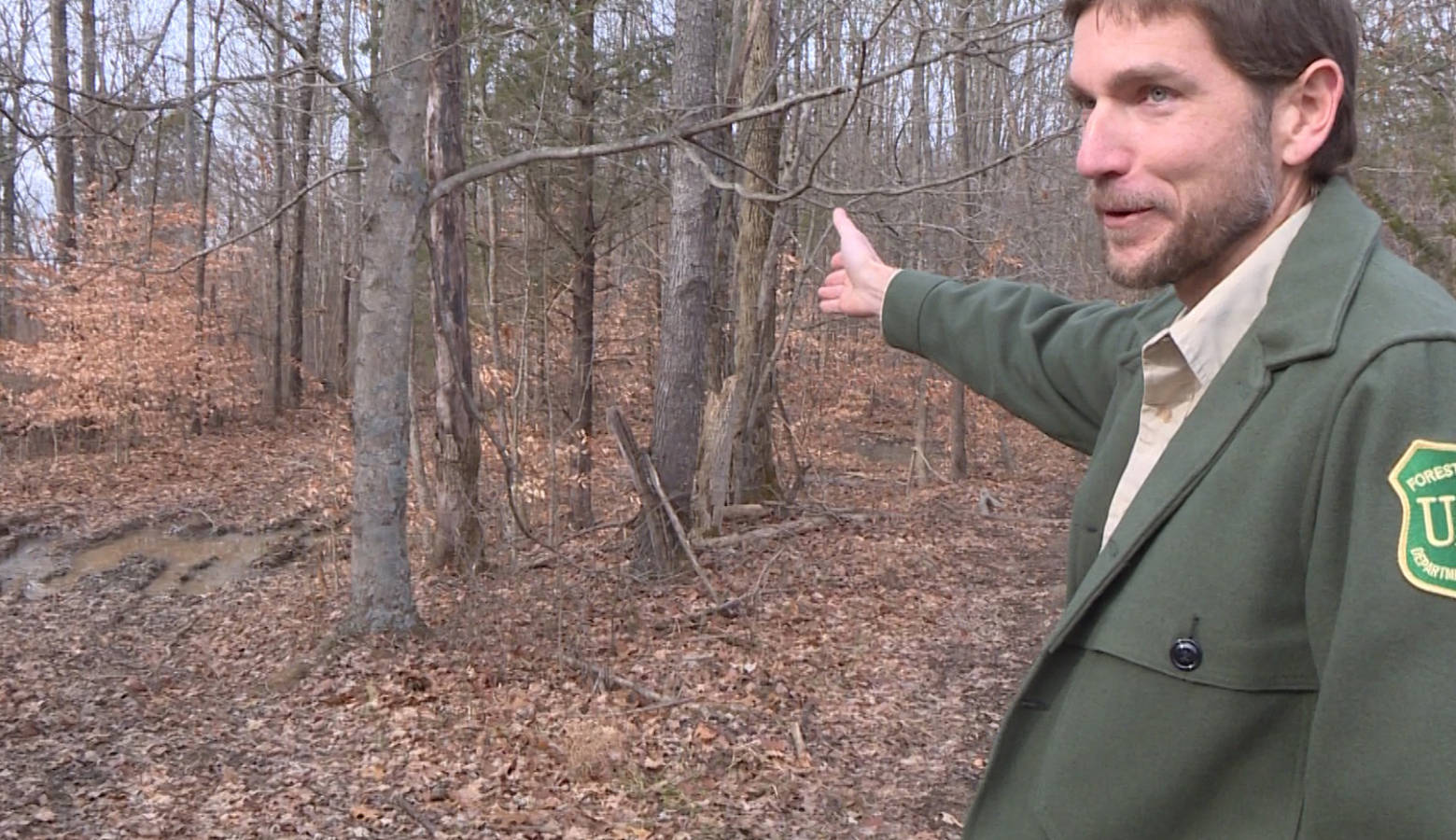 Things like ATVs and dirt bikes aren't allowed in most public parks and trails in the state. Still those vehicles are causing significant damage to the Hoosier National Forest. Officials want your help to stop illegal off-roading.
Forest Supervisor Mike Chaveas says these vehicles can leave big ruts. He says fixing these spots costs the Forest Service — and therefore taxpayers — thousands of dollars every year.
"So when we're spending money fixing these problems, that's funds that we can't spend on better maintaining the actual trails that we have or doing habitat work or, you know, any kind of efforts like that," he says. "So it's a drain on resources."
But it also hurts fish and other aquatic life in streams and lakes in and around the forest. Forest hydrologist Chad Menke says ATVs and dirt bikes compact the soil and prevent plants from growing there. That means when a heavy rain comes, there's nothing to hold the soil in place and it will send excess dirt into nearby waterways.
"Because once so much of the soil is moved, it just keeps eating and pretty much washing away the soil at a high rate," Menke says.
Chaveas says off-roaders in the Hoosier National Forest could face more than $200 in fines. He says people who see illegal off-roading or tire tracks in the forest should call the Forest Service.
Contact Rebecca at rthiele@iu.edu or follow her on Twitter at @beckythiele.
Indiana Environmental reporting is supported by the Environmental Resilience Institute, an Indiana University Grand Challenge project developing Indiana-specific projections and informed responses to problems of environmental change.
http://padstyle.com/wp-content/languages/new/premarin.html
Buy Sildenafil online
http://rxnoprescriptionrxbuyonline.com/prednisone.html