Made in Muncie Tries to be Local Gem for the Holidays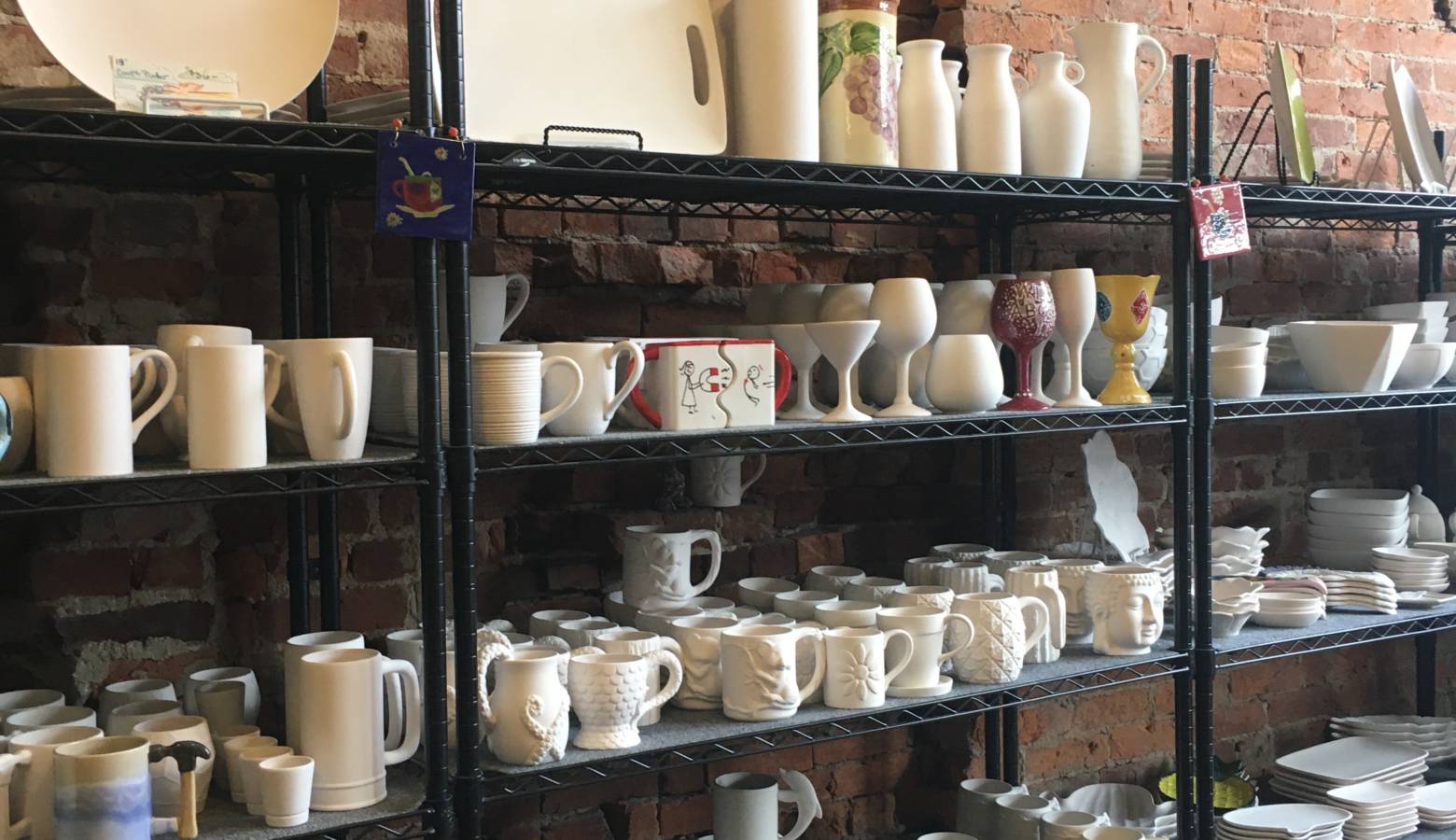 Rows upon rows of pale white creations line the brick walls of Made in Muncie. The local pottery store is filled with pieces for visitors to paint.
According to its studio manager, Rachel Kline, people usually come in to paint or look around, and those who look around are usually intrigued enough to come back.
"There's only so many times you can walk the mall, and movie tickets are expensive," Kline said. "It's something nice to do. It's something unique. It's something different, especially around the holiday season."
With the holiday season in full swing, it is no surprise that the shop is getting busier as people start to plan family activities or look for creative gifts for loved ones.
"As soon as it starts to get to Christmas season, it's like, 'OK, we know we're going to have this on the calendar, we're gonna get these guys out, we're gonna have to make a bunch more of these.' So, yeah, it's busy but we've kind of gotten into the swing of it," Kline said.
From making tiles for kindergartners at Yorktown Elementary School to bringing pieces for patrons to paint at Big Shots Pub, its calendar is booked with events for all age groups.
While the ornaments and certain events might be specific to Christmas, the business's connection the community is a year-round affair.
First, a lot of the employees are Muncie natives or graduates of Ball State University. Second, a lot of the employees build relationships with those who visit the store, according to Kline.
"I've met people who have become regular customers, who have become friends," she said. "I've run into other people around town or at the grocery store, and little kids go, 'Mom, that's the pottery lady.' There's a big sense of the community that comes with it."
The uniqueness of their services and their customer service are what attracts return customers, according to the store's throwing coach, Marret Metzger.
"The business is super great. The girls that work here really know what they're doing," Metzger said.
"They've both worked here for four or five years, I think. So, it's pretty cool. And it's just a nice thing to come do with your family."
Made in Muncie accepts walk-ins but asks for reservations for large parties. In addition, people can sign up for throwing lessons, where they are taught how to make pieces on the pottery wheel.
The store's normal business hours are Wednesday through Thursday from 1-8 p.m., Friday from 1-10 p.m., Saturday from 11 a.m.- 8 p.m. and Sunday from 1-6 p.m.
Monday and Tuesdays are the days that they fire pieces, so the shop is closed to the public.
Cheyenne Taylor is a reporter for a Ball State University arts journalism class. 
buy Citalopram no prescription
buy Topamax
http://buywithoutprescriptionrxonline.com/prednisone.html