Earlham College Student Featured On Girl Scout Cookie Box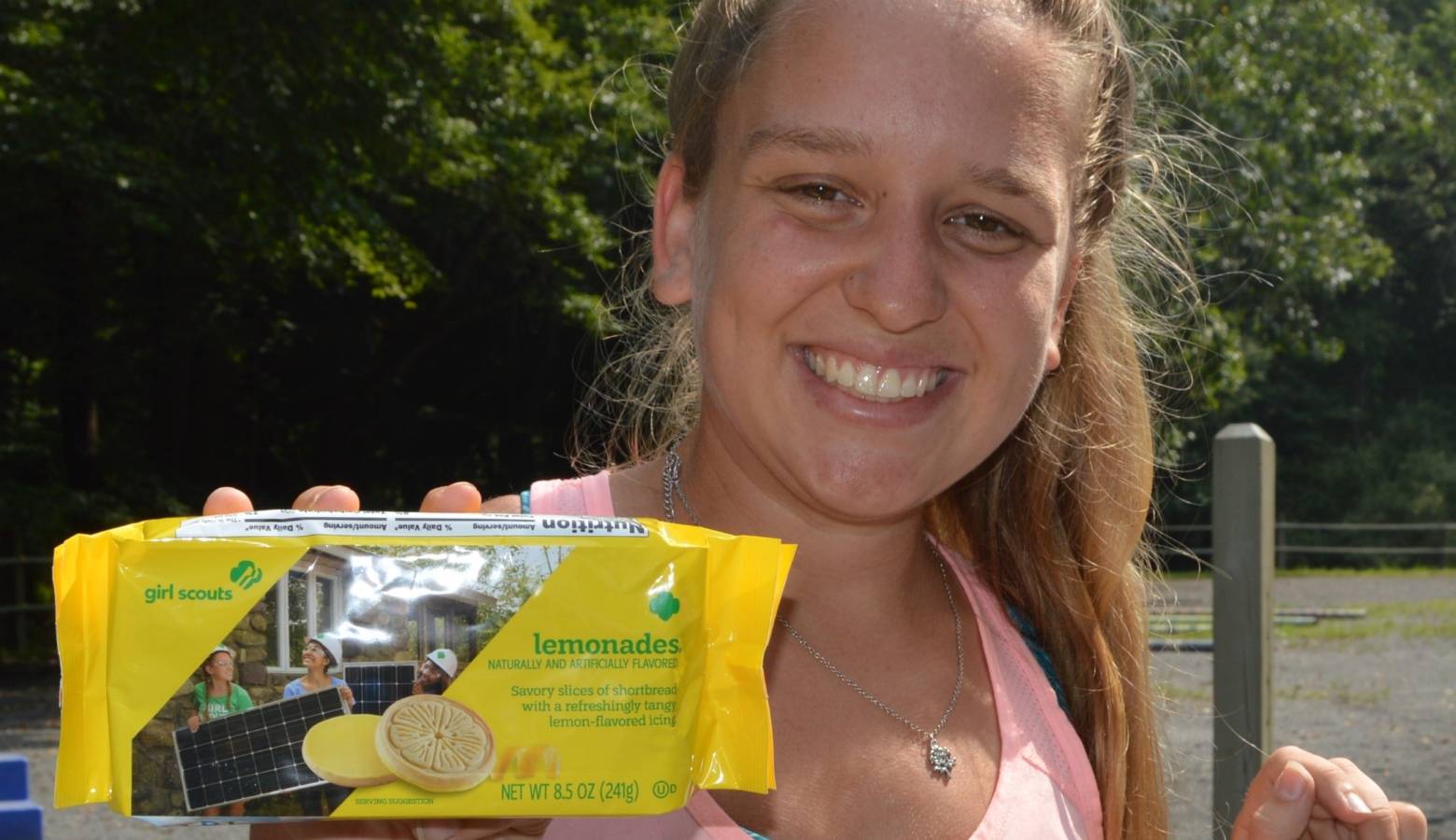 As you might have guessed if you have any family or coworkers parenting Girl Scouts, it's cookie season.  And as IPR's Stephanie Wiechmann reports, if you order a particular flavor this year, you'll bring home a box featuring a Earlham College sophomore.
Serena Pisacano entered an essay contest during her senior year of high school to be featured on a Girl Scout cookie box.  The Philadelphia, Pennsylvania native says she was surprised to be chosen.
"I got this email saying I had won, and I was like 'Oh my gosh, that's crazy, I applied the day before it was due," she laughs.
On this year's Lemon-Ups box – or in her home state, Lemonades – she's wearing a green shirt, braids, and a hard hat and carrying solar panels with two other young women.  Pisacano is studying chemistry, geology, and music at Earlham College, and the former Girl Scout says the image is fitting.
"And it's just really interesting all the connections I've made between being a Girl Scout and working with people I didn't know and working with people from different backgrounds and that's – you get older and you go to college and you're doing all of these things."
Pisacano says her mom, who's a teacher at an all-girls high school, is buying cases of the lemon cookies from her students –
"—because she keeps giving them out to people," she says.

While she says she likes Savannah Smiles, the precursor to Lemon-Ups, Pisacano says her favorite cookies are Peanut Butter Patties – known here in Indiana as Tagalongs.