US Representative To Railroads: Cooperate To Fix Crossing Problems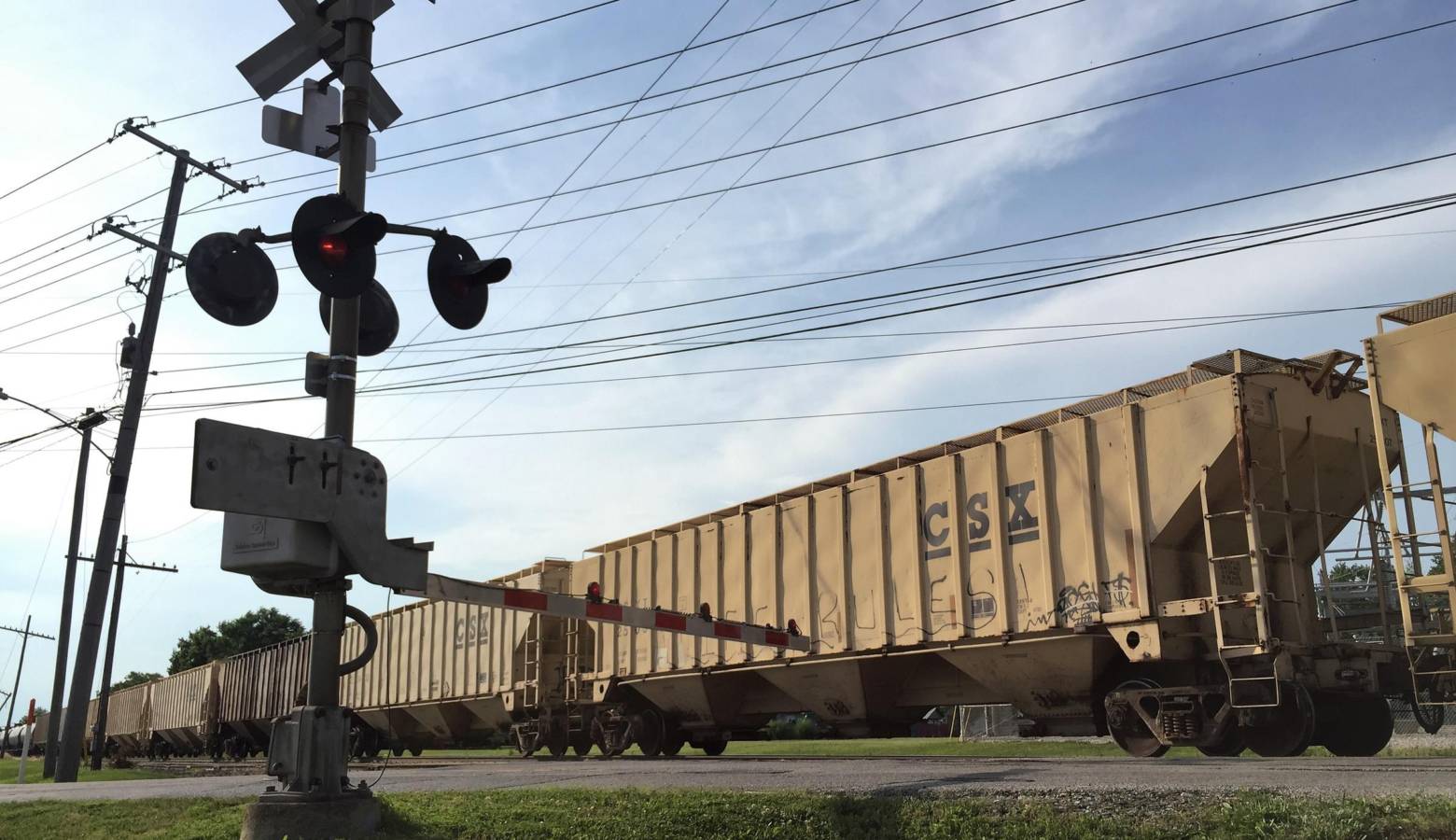 Muncie's US House representative says he's brought concerns over trains stopped for a long time at crossings to railroad officials appearing in front of Congress.  As IPR's Stephanie Wiechmann reports, Indiana doesn't have many options to legally address crossing safety.
"I have received calls from constituents and local officials in Muncie who have witnessed children climbing between cars and under these stopped trains just to get to school on time. I am sure we can all agree that this is a major safety concern."
That's US Representative Greg Pence (R-Indiana).  He spoke in a Wednesday transportation committee hearing.
Appearing before the committee was Jason Morris.  He's the Assistant Vice President for Safety and Environment at Norfolk Southern Company, which according to Pence operates more than 1,400 miles of tracks in the 6th Congressional District.
Morris wasn't surprised when the Muncie crossing was brought up.
"I mentioned we have about 24,000 grade crossings on Norfolk Southern.  The fact that I recognize Tillotson should, I think, tell you everything about it."
He says the railroad has adjusted pick-up locations and times for trains coming through that crossing and says Muncie should see fewer stopped trains there.  Though, Morris cautioned –
"You know, some of these issues, really, they start to get very complicated, because it can create a cascading effect if you're trying to fix it by pulling on the wrong lever."
Pence says he encouraged the company and other railroads to continue to work with local officials on reducing stoppages.
And that's about all that can be done, unless new federal legislation is introduced.
Cities like Muncie, by state law, used to be able to ticket railroad operators if a train blocked a crossing for more than 10 minutes.  But in 2018, the Indiana Supreme Court ruled that state law isn't valid, because it pre-empts Congressional action in the mid-1990's that says rail transportation is strictly the purview of the federal government.