Ball State Sports Broadcasting Icon Morry Mannies Dies at 81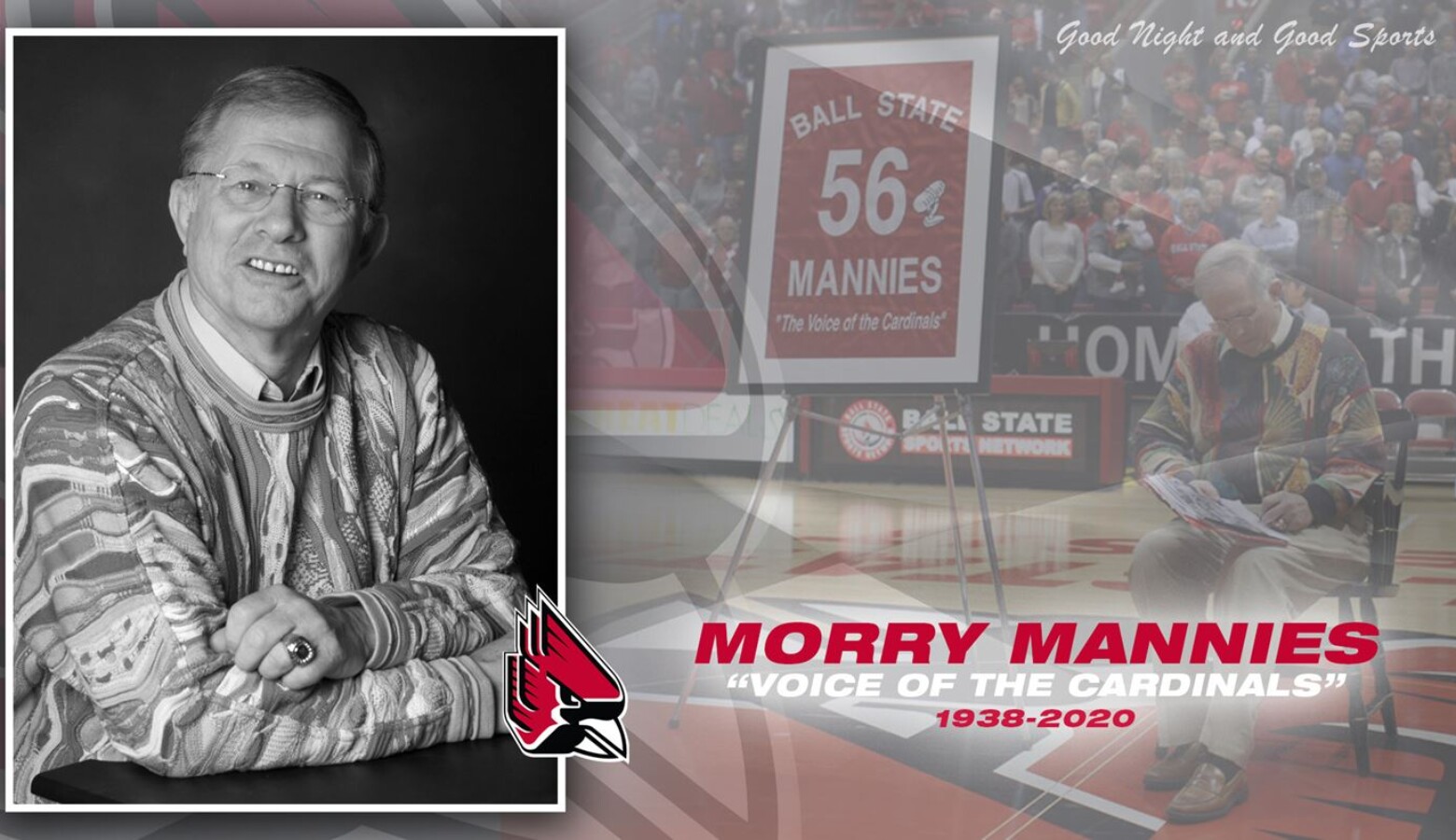 Morry Mannies was a sports fan's favorite.  He was one of the midwest's most accomplished sports broadcasters, and the voice of the Ball State Cardinals for 56 years.  Mannies death was announced Thursday.  He was 81.
The Peru, Indiana native started his broadcasting career in his hometown at WARU radio, then proceeded to Muncie where, as a freshman at Ball State, he started calling games for the Cardinals in 1956 – something he continued until his retirement in 2012.
Along with describing hundreds of Ball State football games, Mannies did play-by-play on thousands of Ball State as well as high school basketball games.
Among Mannies' numerous honors, he was named Sportscaster of the Year in Indiana, three times, and was awarded the Mid-American Conference Sportscaster of the Year, three times.  Mannies was selected for the Ball State Athletics Hall of Fame, the Indiana Basketball Hall of Fame, the Mid-American Conference Hall of Fame, and the Delaware County Athletics Hall of Fame.
Fans could count on Mannies to give clear descriptions of the action, and insert timely historical notes during his broadcasts about the teams he covered.  He was a walking encyclopedia of Ball State sports.
Mannies 56-year tenure announcing for Ball State – a single franchise, if you will — ranked right up there with some of sportscasting's longest tenures, such as WOWO's Bob Chase who called Fort Wayne Komets hockey games for 63 years, and Los Angeles Dodgers' sportscaster Vin Scully's 67 seasons at the mic.
Mannies will be remembered for countless broadcasts, including the sign off he used thousands of times, "Good night, and good sports."