Concerns About Health Not Enough To Keep Benefits If Called Back To Work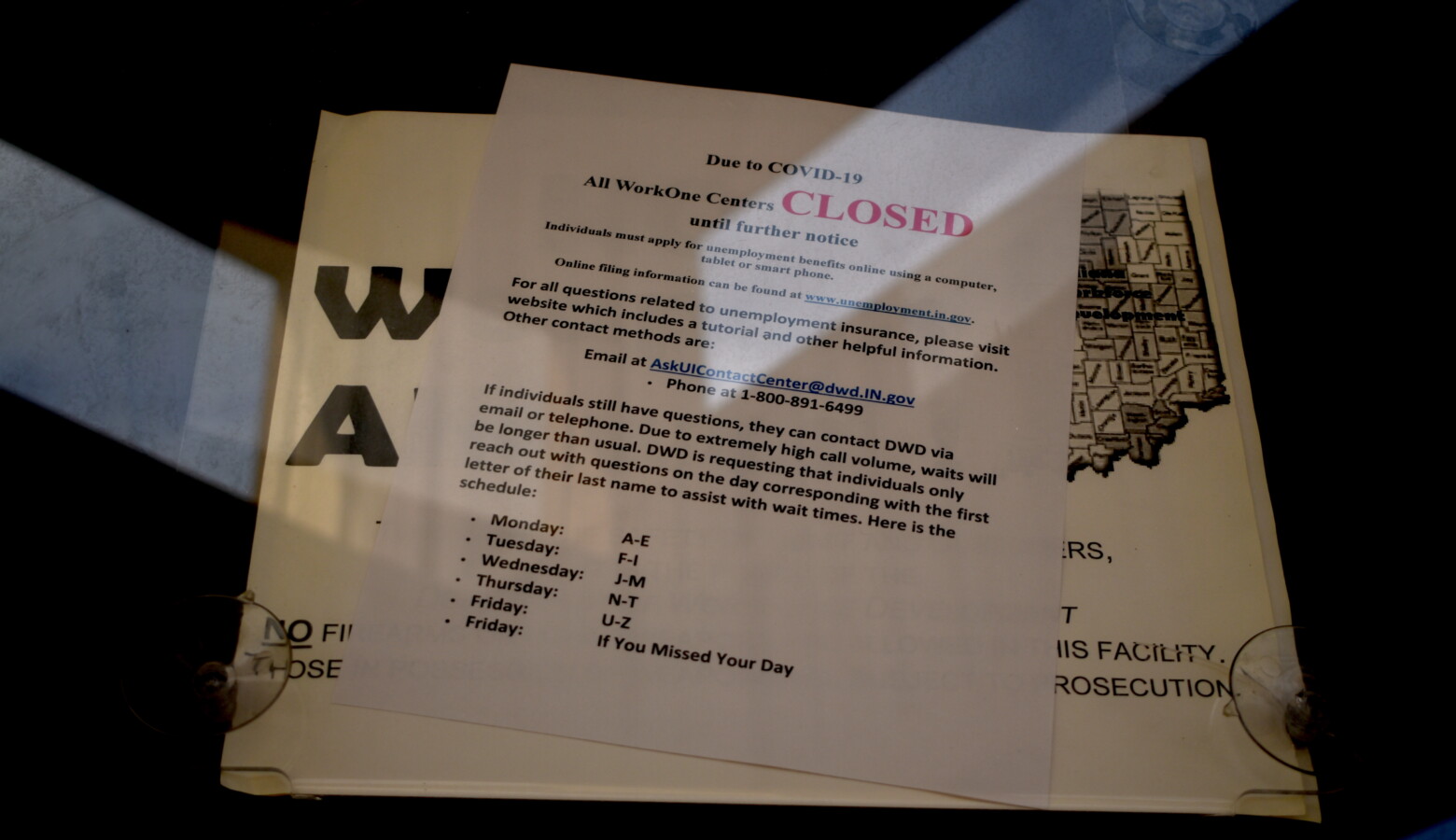 Many workers concerned about their health as businesses reopen will lose their unemployment benefits when called back to work. There are exceptions, but they'll be handled on a case-by-case basis.
The Department of Workforce Development is advising workers worried about returning to work to talk with their employer about how to do that safely. If concerns aren't resolved, they can still seek unemployment benefits, but their eligibility will be assessed individually and could take time.
READ MORE: Governor Holcomb Outlines How – And Why – The State Will Reopen
Join the conversation and sign up for the Indiana 2020 Two-Way. Text "elections" to 73224. Your comments and questions in response to our weekly text help us find the answers you need on COVID-19 and the 2020 election.
DWD Chief of Staff Josh Richardson says the agency is committed to ensuring that workers aren't incentivized to do something that would put their health at risk.
"The other side of this is, clearly, we want the economy to get back on track," he says. "We want individuals to return to work, we want to reopen Indiana. We want to do these things and that requires workers."
Meanwhile, self-employed workers collecting benefits will self report if they can return to work. DWD is also working on correcting an issue for self-employed workers that keeps them from receiving benefits for lost income prior to April.
Contact Justin at jhicks@wvpe.org or follow him on Twitter at @Hicks_JustinM.
This is a rapidly evolving story, and we are working hard to bring you the most up-to-date information. However, we recommend checking the websites of the Centers for Disease Control and Prevention or the Indiana State Department of Health for the most recent numbers of COVID-19 cases.