Holcomb Relies On Local Leaders To Request State Police And National Guard Support, Comments On Racial Injustice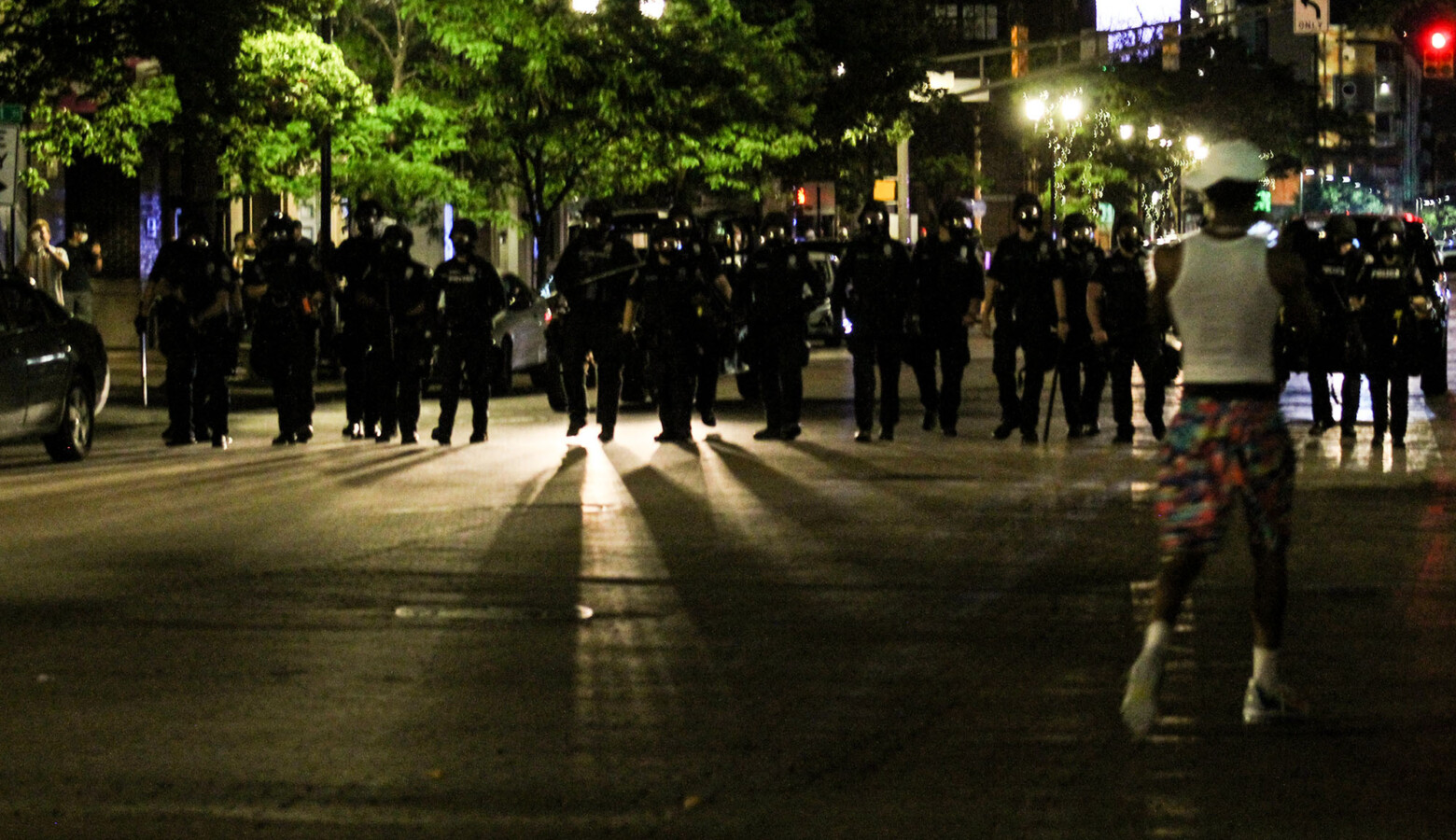 Gov. Eric Holcomb says the Indiana State Police and National Guard are ready to deploy to any community around the state that requests assistance.
Holcomb says the National Guard was used over the weekend to protect state properties amid violence from a few who sought to co-opt protests over racial injustice and police brutality, particularly against black Americans.
State Police troopers were sent to more than a dozen cities around the state to support local law enforcement.
Holcomb says he's relying on local officials to request that support.
"They need to know that we are pouring in all of the resources available to meet those flashpoints," Holcomb says.
Holcomb says the continued presence of the National Guard at state properties will be determined on a "day-by-day" basis.
Holcomb largely praised those who protested peacefully over the weekend in response to the "disgusting, gross, violent and fatal injustice" against George Floyd, a black man who died in Minneapolis last week when a white police officer pinned Floyd to the ground with his knee on Floyd's neck.
"It saddens me that their hearts and minds have hardened and their anger demonstrates itself through destructive behavior designed to instill fear in the innocent," Holcomb says.
Looking For Ways "Where There Is Common Ground"
Holcomb says he'll continue to work on his "to-do list" for addressing systemic racism and injustice in Indiana.
On Monday, the governor spoke about this past weekend's protests over racial injustice and police brutality, particularly against black Americans.
He did not directly address the latter issue – he only praised what he calls "restraint" shown by law enforcement. There were multiple reports of police in Indiana using tear gas on peaceful protestors, before demonstrations became violent.  But Holcomb says violence must be addressed so the state can have important conversations.
"We are looking for ways where there is common ground, where we can make advancement." he says.

Black leaders at the Statehouse produce agendas every year that are largely ignored by Republican leaders.  Holcomb says the state must do a better job of making Hoosiers aware of the resources available to them.
"How do we provide better access to health care? How do we steer more capital into our urban areas? How do we skill up?"
Holcomb says he believes the "collective conscience" of the General Assembly has been awakened and that lawmakers will "promote opportunity" for all Hoosiers.