State Gives Food Banks Additional Money During Pandemic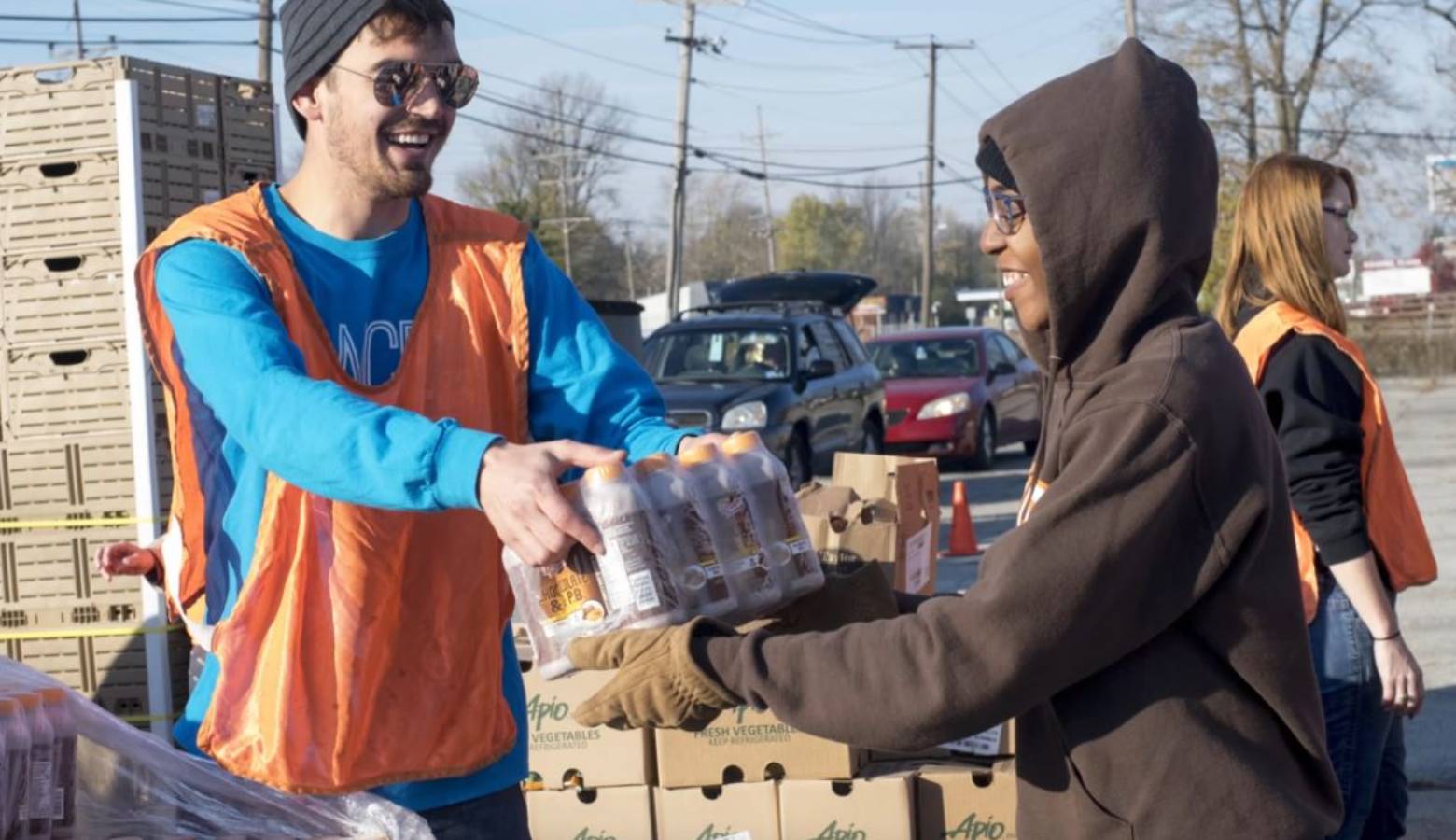 The state of Indiana is giving more funding to food banks, at a time when those agencies are distributing more food to support Hoosiers during the pandemic.  IPR's Stephanie Wiechmann reports.
The state says $300,000 in additional money comes from the state Department of Agriculture as part of the biennial budget.
In this area, Second Harvest Food Bank of East Central Indiana will receive $23,640 in additional dollars.
Feeding Indiana's Hungry estimates food insecurity among Hoosiers will rise by 40 percent because of COVID-19.
That rise can be seen at Second Harvest.  During the months of March, April, and May – when a state stay-at-home order left many temporarily unemployed as businesses closed – Second Harvest distributed more than four million meals.  In 2019 during the same months, it distributed 2.3 million meals.
The number of "tailgate" food distributions more than doubled and the number of people served at the tailgates nearly quadrupled from these months last year.
Second Harvest says it is also continuing to raise donations to continue serving people.  Through the end of August, it says community supporters will match any donation that comes in, up to $100,000.
Food banks around the state receiving money from the Indiana Department of Agriculture:
Community Harvest Food Bank – $29,970
Dare to Care Food Bank – $10,890
Food Bank of Northern Indiana – $34,890
Food Bank of Northwest Indiana – $29,310
Food Finders Food Bank, Inc. – $27,720
FreeStore Foodbank– $2,490
Gleaners Food Bank of Indiana, Inc. – $96,480
Hoosier Hills Food Bank, Inc. – $12,960
Second Harvest Food Bank of East Central IN, Inc. – $23,640
Terre Haute Catholic Charities Foodbank, Inc. – $13,230
Tri-State Food Bank, Inc. – $18,420