Campaigning During COVID: Politicians Make Last Minute Push For Votes In Different Ways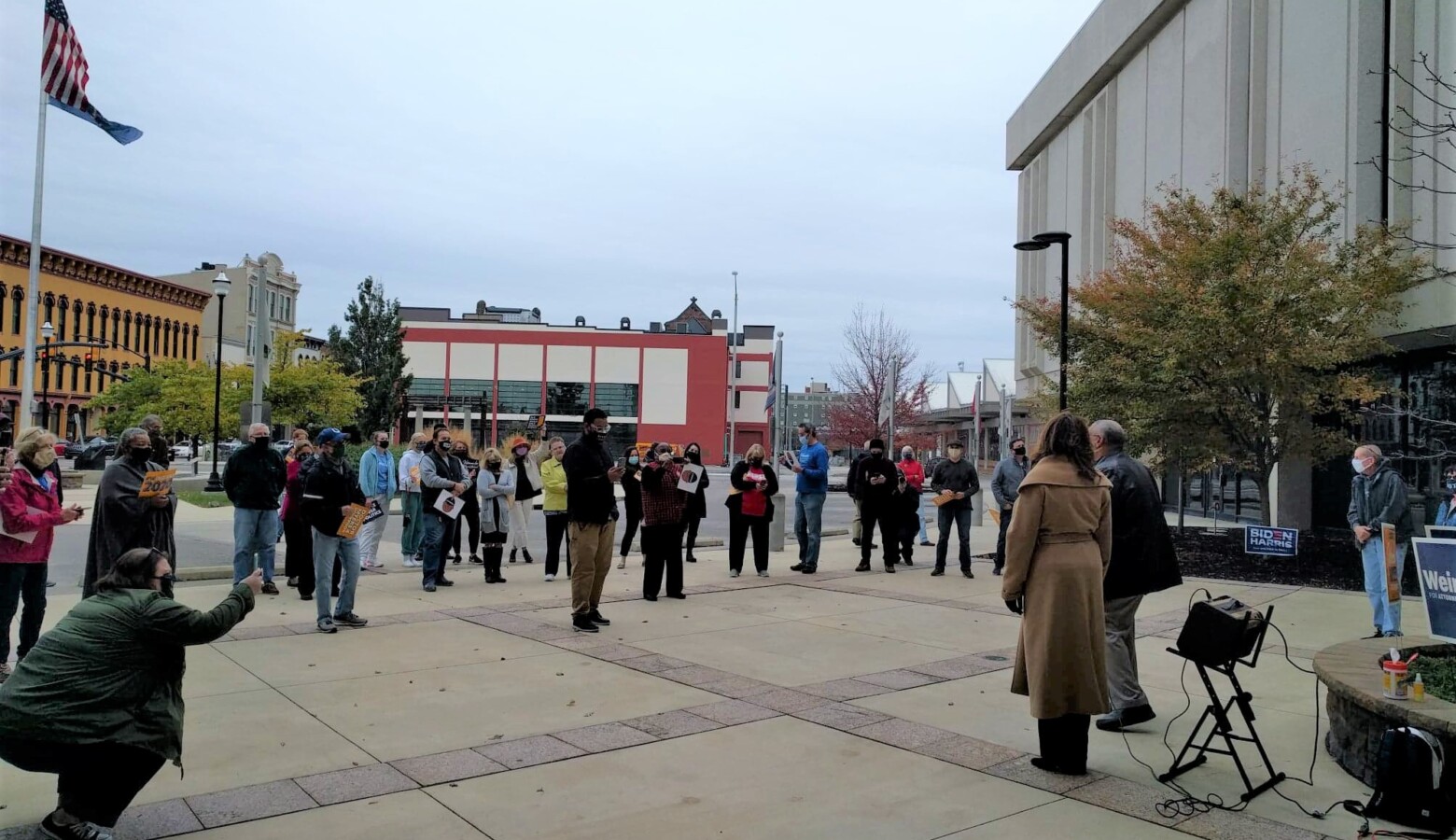 With about a week until Election Day, Hoosiers on the ballot are looking to safely connect with voters who aren't one of the more than one million who have already voted early or by absentee.  This weekend, Democrat Dr. Woody Myers and his running mate were meeting them outdoors on a typical caravan tour.  As IPR's Stephanie Wiechmann reports, a stop in Muncie looked almost normal, except for the face masks.
On Sunday, when it was 50 degrees, gray and windy outside, Dr. Woody Myers may have been largely speaking to his base instead of undecided voters.  But they cheered when the former state health commissioner called for a statewide face mask mandate with penalties to slow the spread of coronavirus.
"I see everybody here is wearing a mask.  That's terrific!  Because that's the only thing that you can truly do when you're near someone else to protect yourself and to protect them.  We know that masks aren't perfect – we know that.  But seatbelts aren't perfect, either."
Myers has made COVID-19 prevention and the state of education in Indiana as his main talking points during the campaign.
Democratic State Representative Sue Errington, who is running for re-election, says this year is about getting the message out individually.
"I have quite a bit of advertising – digital, on cable, and I'm going to be doing radio.  But, you know, the big thing is knocking on doors.  And I'm going to keep doing that right up to the end."
This weekend, the Republican gubernatorial slate was meeting with volunteers near Indianapolis and supporters at a southern Indiana pro-life rally.  The Libertarians were in northern Indiana, holding both an indoor town hall and an outdoor rally.