Chemical Treatment Could Clean Up Franklin's Groundwater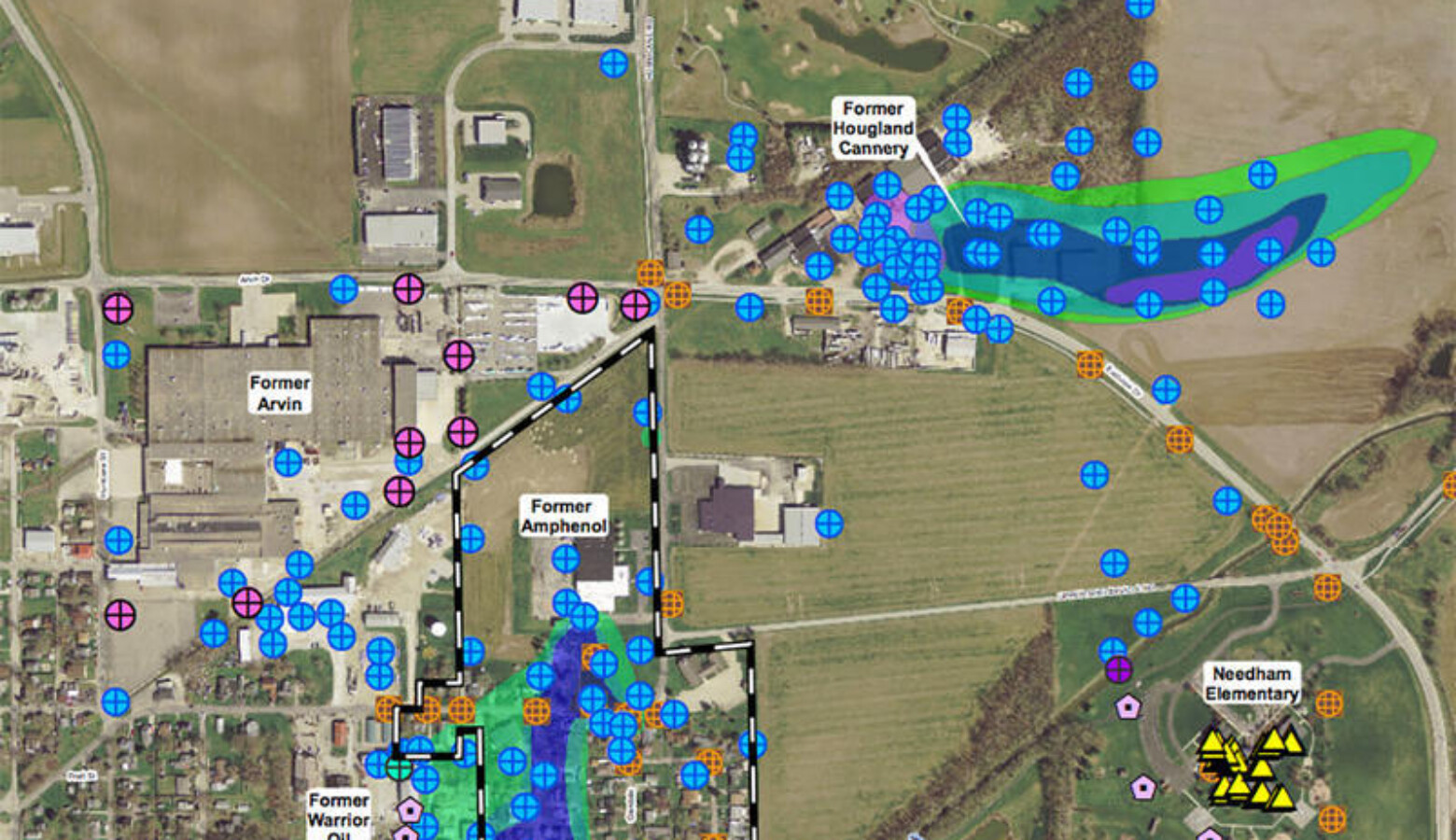 The Environmental Protection Agency finished testing a treatment technology on groundwater pollution in Franklin this week — and it looks like it worked.
About a year ago, the agency started injecting a chemical compound into the water at two test areas. The EPA said the treatment was able to neutralize the TCE and PCE — harmful chemicals left over from the old Amphenol industrial site.
At a public meeting back in December, the EPA's Joe Cisneros explained how the treatment works.
"Carbon and iron will react with the TCE and PCE and will also feed bacteria that have the ability to break down these chemicals as well," he said.
Community advocates suspect contamination from nearby industrial sites could be what's causing rare child cancers in the area.
The EPA said the primary health risk comes from vapors from contaminated groundwater or soil that could enter into buildings. The agency said most residents in the area get their drinking water from the city and not from private wells that could uptake the groundwater.
The EPA said it will consider the injection treatment as an option for cleaning up the groundwater in Franklin. The agency will hold a public hearing and take comments on a cleanup plan before making a final decision.
Contact Rebecca at rthiele@iu.edu or follow her on Twitter at @beckythiele.
Indiana Environmental reporting is supported by the Environmental Resilience Institute, an Indiana University Grand Challenge project developing Indiana-specific projections and informed responses to problems of environmental change.