Evansville Area Designated Talent Region By State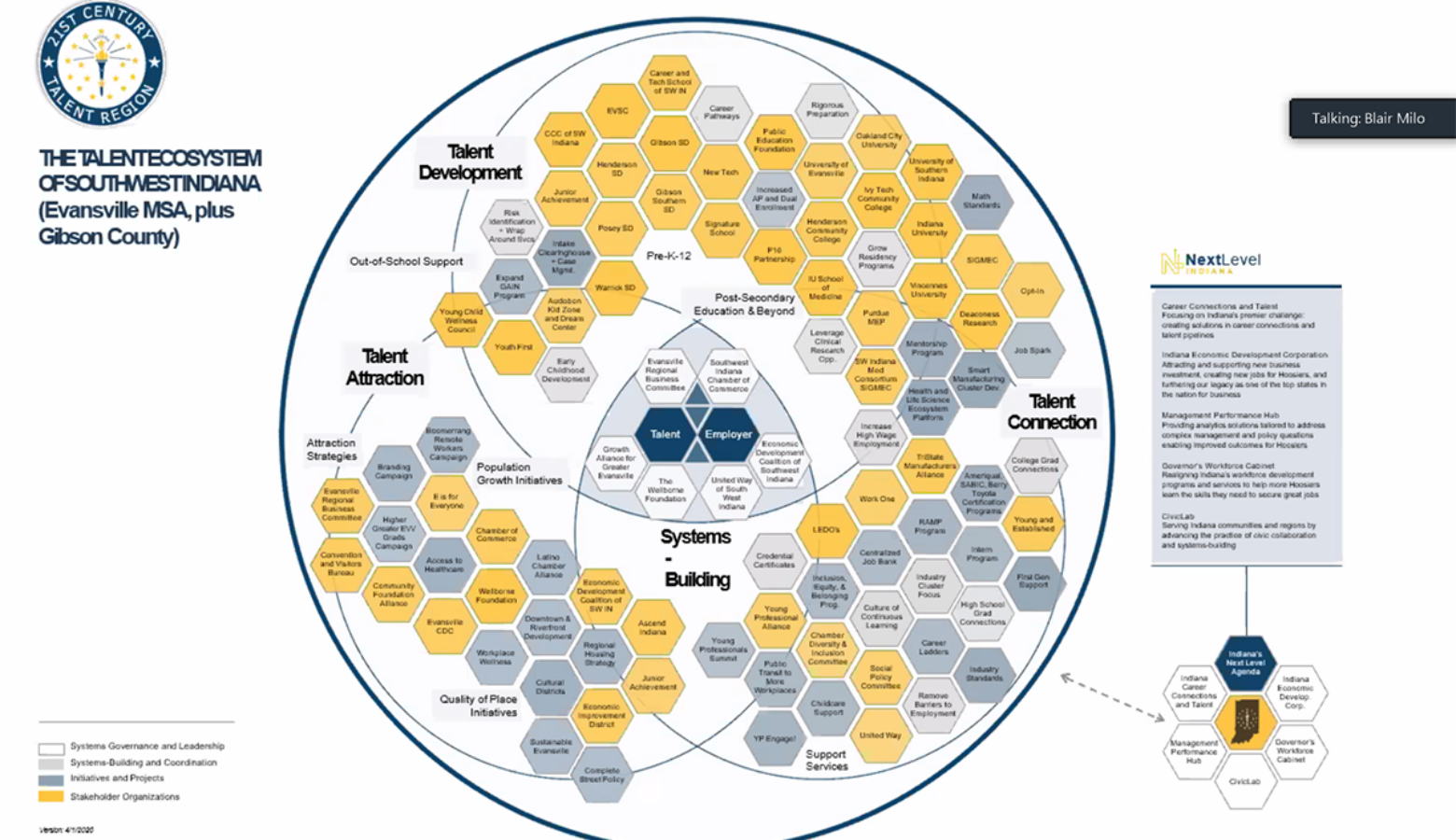 A region encompassing Evansville and nearby Gibson County was designated a 21st Century Talent Region by the state Wednesday – an incentive to get organizations to work together towards common goals in developing skilled workers.
Leaders in the region hope to increase the population by almost 3 percent while slightly increasing the amount of workers with post-secondary credentials by 2025. They also plan to raise the median household income to a little more than $55,000. Other talent regions across the state had similar goals, all focused on attracting new workers or training existing citizens for local jobs.
Tara Barney is the Southwest Indiana Chamber president and CEO. She said rallying all the area organizations around those goals is key to creating a successful economy for workers and employers.
"And frankly it's our responsibility … to make sure that we are providing every citizen in our region with the skills and the capacity that they need to build a life that they want to keep right here in greater Evansville," Barney said.
Barney noted one key part of their plan will also be to increase access to high speed internet, especially as the pandemic has shifted many workers online.
Contact reporter Justin at jhicks@wvpe.org or follow him on Twitter at @Hicks_JustinM.