Masks Optional For Voting Sign In Delaware County Prompts Questions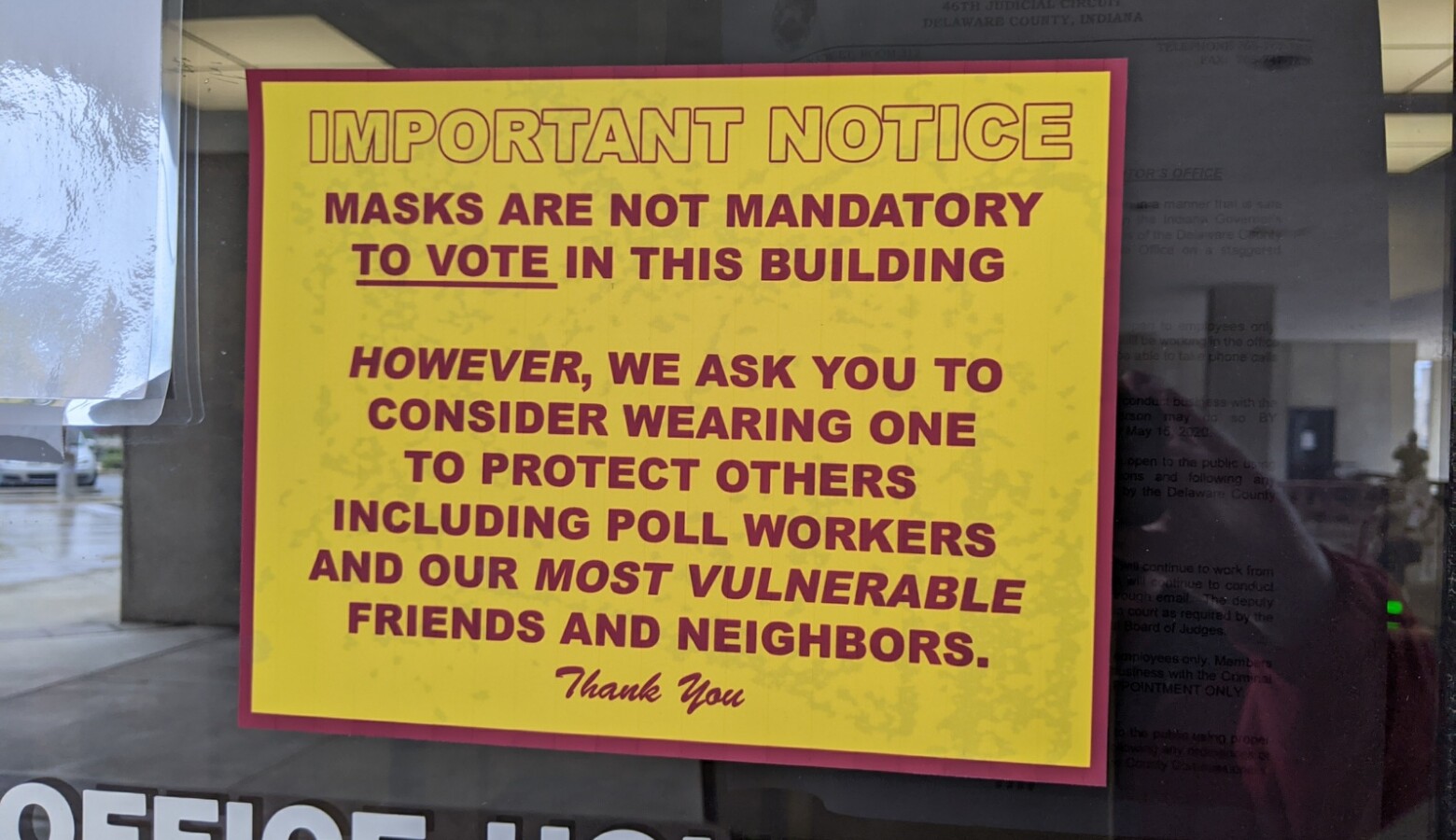 A new sign at the Delaware County Building about voting and face masks is sparking questions.  IPR's Stephanie Wiechmann reports.
On Monday afternoon, voters casting early ballots were greeted with a large yellow sign with red text, saying "Masks are not mandatory to vote in this building." The sign then suggested  people wear them anyway to protect vulnerable community members.  Through a Facebook post by a Muncie resident, voters say the sign wasn't there on Monday morning.
Governor Eric Holcomb's mask mandate, done by executive order, lists a number of exemptions – like medical conditions, those deaf or hard-of-hearing needing to communicate, and those eating or drinking in restaurants.  The order does not specifically mention voting.
In an email response to that Muncie resident Tuesday, Delaware County Comissioners' President Shannon Henry wrote that officials can't make Hoosiers wear a mask to vote because of election law, but this was a way to encourage mask-wearing.  Delaware County Clerk Rick Spangler says building staff are offering those without a mask one from the county's supply.
Those at the building yesterday and today say most voters waiting in line were wearing a mask.
Indiana Public Broadcasting reporters in other counties say polling locations still have "mask required" signs like most public buildings do.  But no voter is being turned away, whether or not they are wearing a mask.
This story has been updated.