Delaware County: What Officials Can And Can't Do To Enforce Mask Mandate At Businesses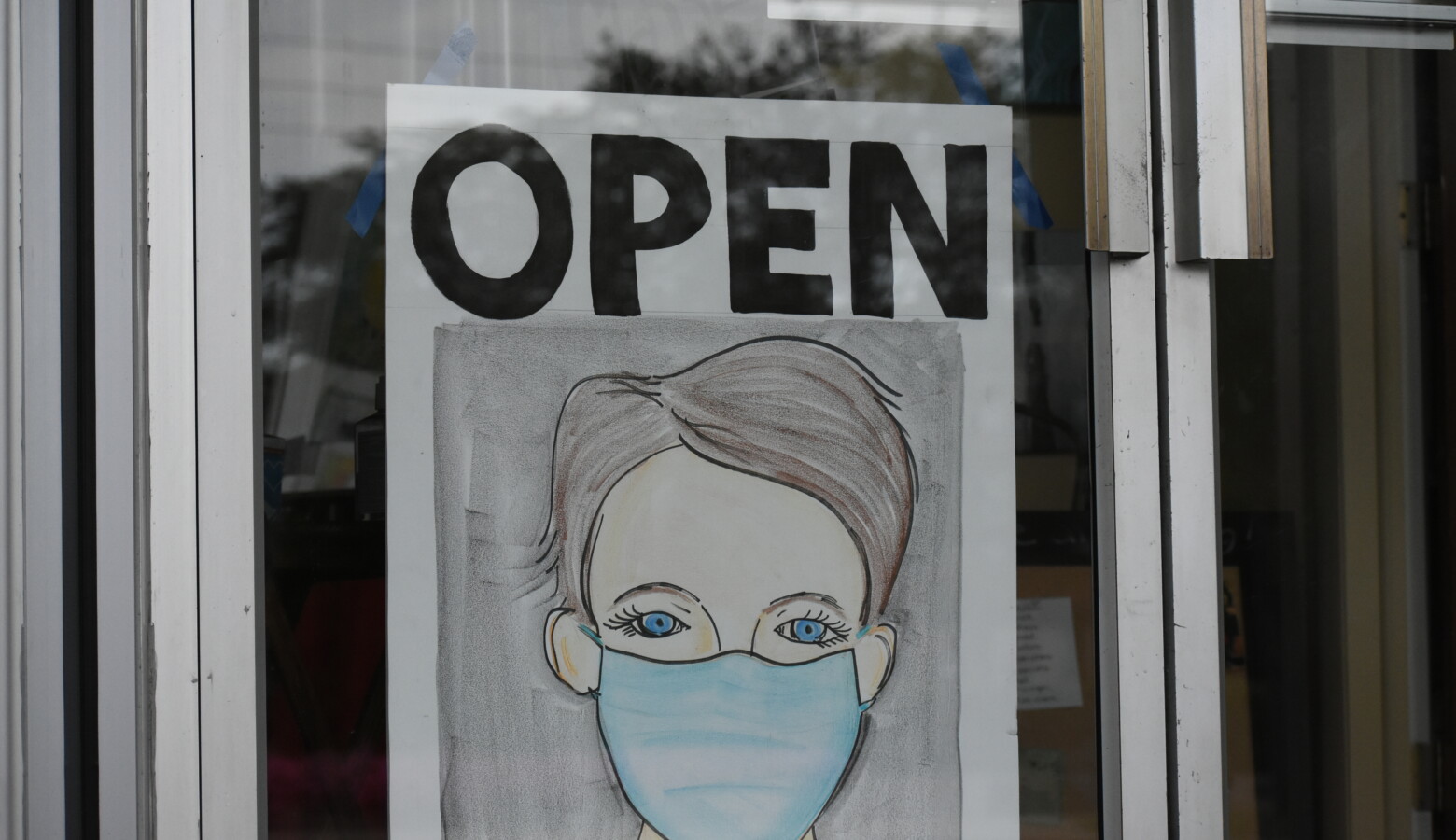 The Indiana State Fire Marshal is helping Delaware County health officials educate businesses who are repeatedly ignoring the statewide mask mandate.  But as IPR's Stephanie Wiechmann reports, both state and local officials say there's only so much enforcement they can do.
Delaware County Health Officer Dr. Donna Wilkins says the department has a list of businesses people regularly complain about for not following statewide COVID restrictions.  But she says the governor's executive order limits their options.
"A lot of people think we have enforcement – the health department can enforce this.  The only thing we can do if they are non-compliant, we can pull their food permit – you know, take it away for a day or so, make them have a staff meeting – and we have done that.  And if it's a bar, we can have their liquor license pulled.  Other than that, if it's just a regular store, you know, flower shop or whatever, we have no jurisdiction to do anything."
Read More: Holcomb's Newly Public Order Illuminates Details On Enforcement, Restrictions
Joel Thacker is the Indiana State Fire Marshal.  He says he's been visiting counties like Delaware, Fayette, and Elkhart that are asking for help with enforcement.
"I'm happy to be here to partner with Delaware County, and get a united front, go out, see how we can educate, review those plans, and provide some additional information, support."
On Monday, Delaware County Commissioners approved an extension of the county emergency disaster declaration through December 7th.  Commissioners discussed enacting stricter orders than the state, as counties are allowed to do, but did not put any in place this time.
Commissioner James King says he was very ill for more than 20 days with COVID-19.  He asks county residents to wear masks without complaining.
"When you go into the restaurants, you go into the stores, when these people are asking you to wear your mask, please don't become confrontational with them, want to fight them.  They're just doing their job."
Commissioners and the county health department say they will not approve any new gatherings of more than 50 people.  Or, if the county goes to red on the state's COVID spread tracking map, those gatherings will be limited to 25 people.  Again, Dr. Wilkins.
"If we go to red zone, now we're down to 25.  I can see us getting in the red – I thought we'd be in the red zone last week, really."