Camp Atterbury Will Temporarily House Afghan Refugees, Up To 5,000 Expected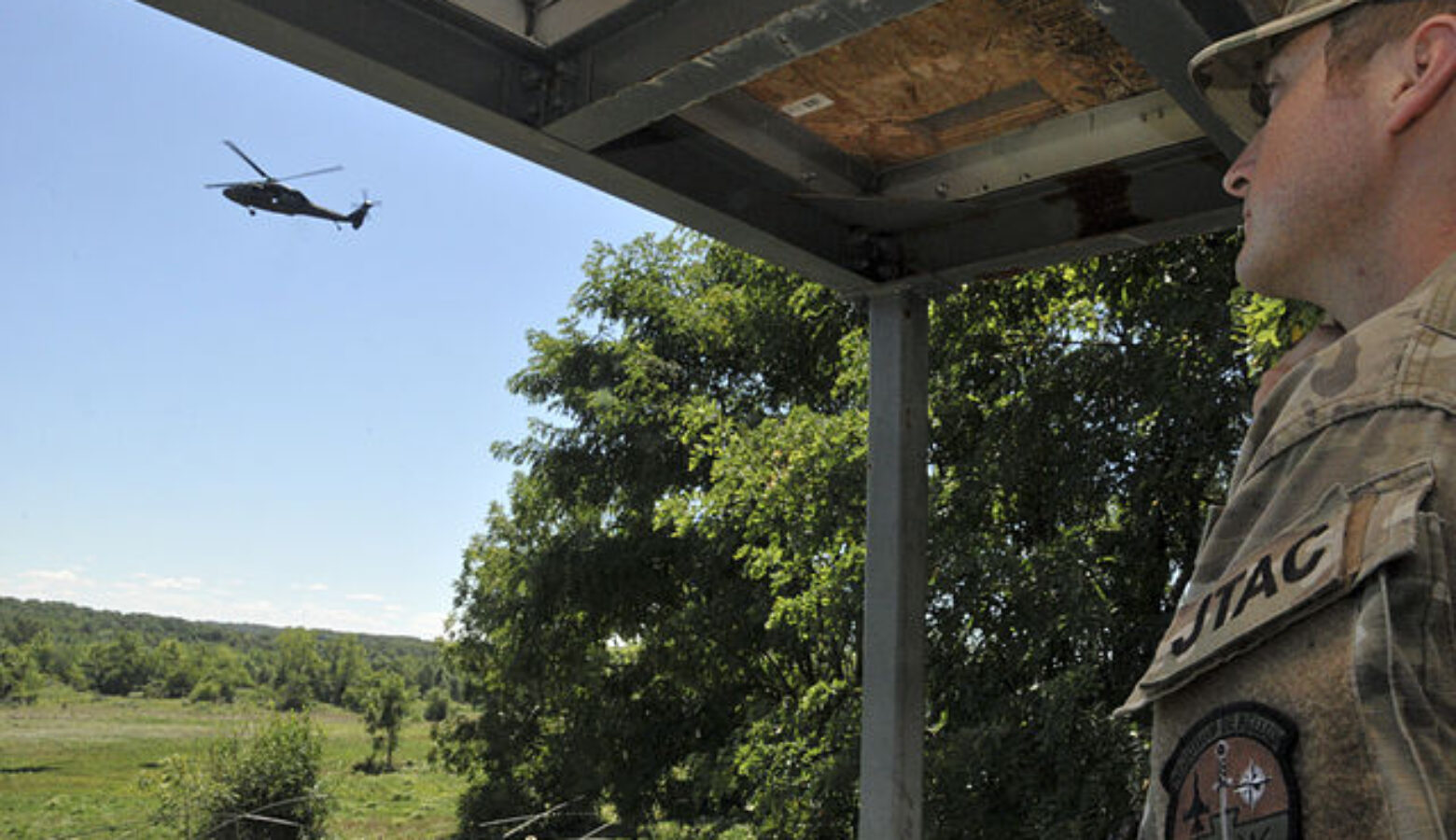 U.S. Rep. Greg Pence announced on Twitter Tuesday morning that the Defense Department (DOD) had approved Camp Atterbury near Edinburgh to temporarily house Afghan refugees.
The Republican from Columbus said he expected the camp to be ready to accept refugees in the next couple days, and that it should be able to hold 5,000 people.
READ MORE: Military Contractor Planning 1,000+ Bunk Beds Near Camp Atterbury
Cole Varga, executive director of the state's largest refugee resettlement program, Exodus Refugee Immigration, Inc., in Indianapolis, said it was his understanding Afghan evacuees will undergo final health, safety and employment screenings at Camp Atterbury before being permanently settled across the U.S.
"Once they're done and they have their documentation, they'll probably hop on domestic flights for whatever their final destination might be," Varga said. "I'm not sure, depends who goes to Atterbury, but certainly Indianapolis will see its share (of refugees) just like every other major city in the U.S."
Camp Atterbury joins Fort Pickett, Marine Corps Base Quantico and Fort Lee in Va.; Fort Bliss, Texas; Fort McCoy, Wis.; Holloman Air Force Base, N.M.; and Joint Base McGuire-Dix-Lakehurst in N.J. in providing temporary housing and support for up to 50,000 Afghan people.
Gov. Eric Holcomb said he didn't know how many refugees would end up passing through the state or living here on a permanent basis, but would be making an announcement on the situation soon.
"This is a federal mission and they have identified Camp Atterbury as a sufficient facility to be able to house, on a temporary basis, Afghan refugees," Holcomb said. "There are a lot of questions that need to be asked, and more importantly, answered. We have been in conversation with the DOD, with Homeland Security."
(1/3) Today, I received confirmation that the @DeptofDefense has now authorized the use of Camp Atterbury, IN, to provide temporary housing, sustainment, and support to Afghan evacuees in support of the @StateDept and @DHSgov.

— Rep. Greg Pence (@RepGregPence) August 31, 2021
(2/3) Over the coming week, capacity at Camp Atterbury will build to support approximately 5,000 persons. @USNorthernCmd estimates that Camp Atterbury will reach initial operational capability in the next few days.

— Rep. Greg Pence (@RepGregPence) August 31, 2021
Pence's office did not immediately respond to request for comment.
This story has been updated.