Ball State WVB wins MAC Tournament, will make 10th trip to the NCAA Tournament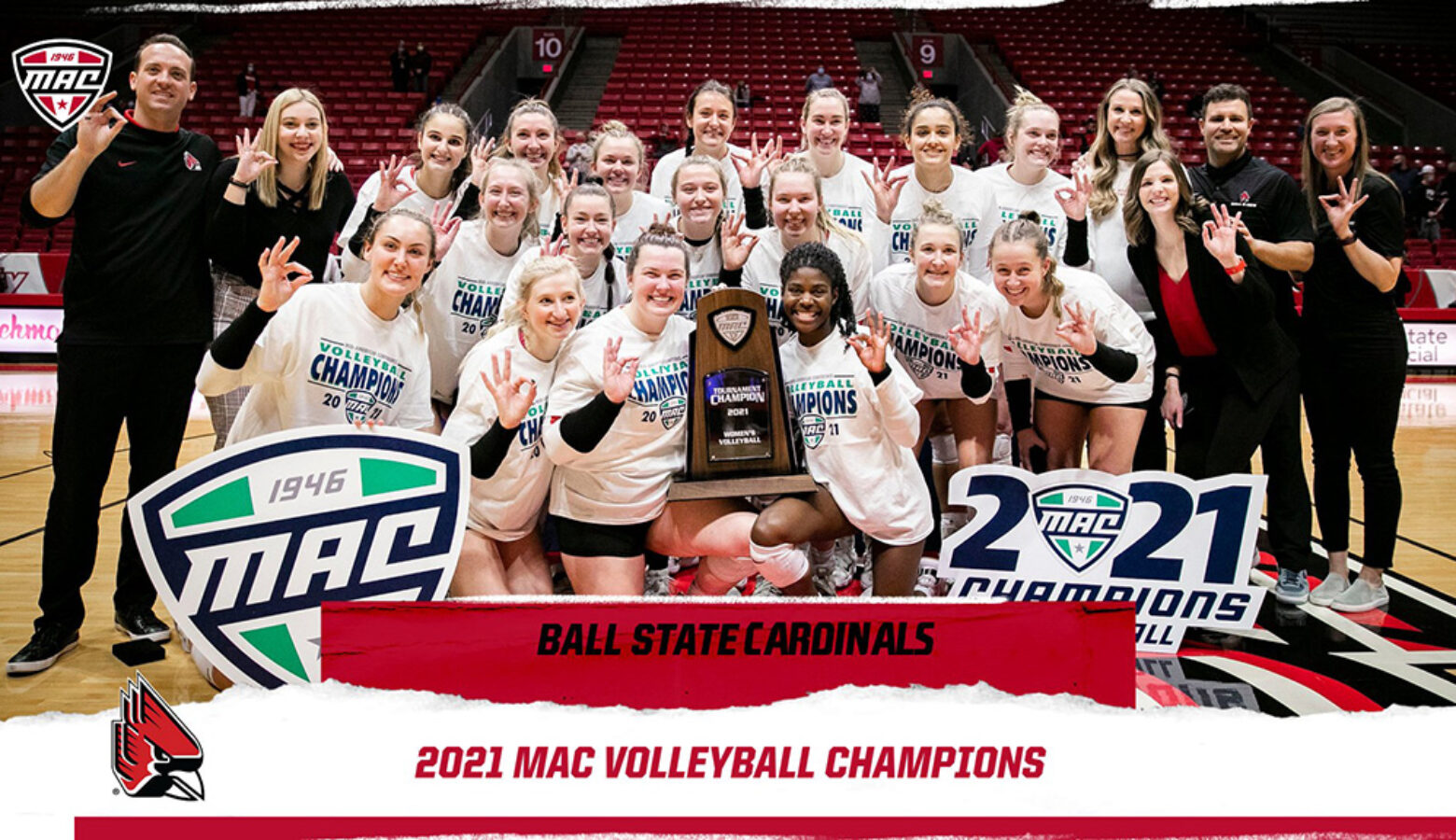 Top-seeded Ball State won the Mid-American Conference Women's Volleyball Tournament, last night (Wed.) at Worthen Arena.  The Cards defeated Bowling Green in a hard-fought match, three sets to two (25-23, 29-31, 25-16, 21-25, 15-7).
Ball State has won 19 matches in a row, and with an overall record of 29-and-3, the Cards have the most wins of any NCAA Division I women's volleyball team.
Ball State will return to the NCAA tournament for the 10th time.  The team will find out to where they will proceed, on the tournament selection show, this Sunday at 8:30 p.m. on ESPN-U.