BSU football beats Buffalo 20-3, becomes bowl eligible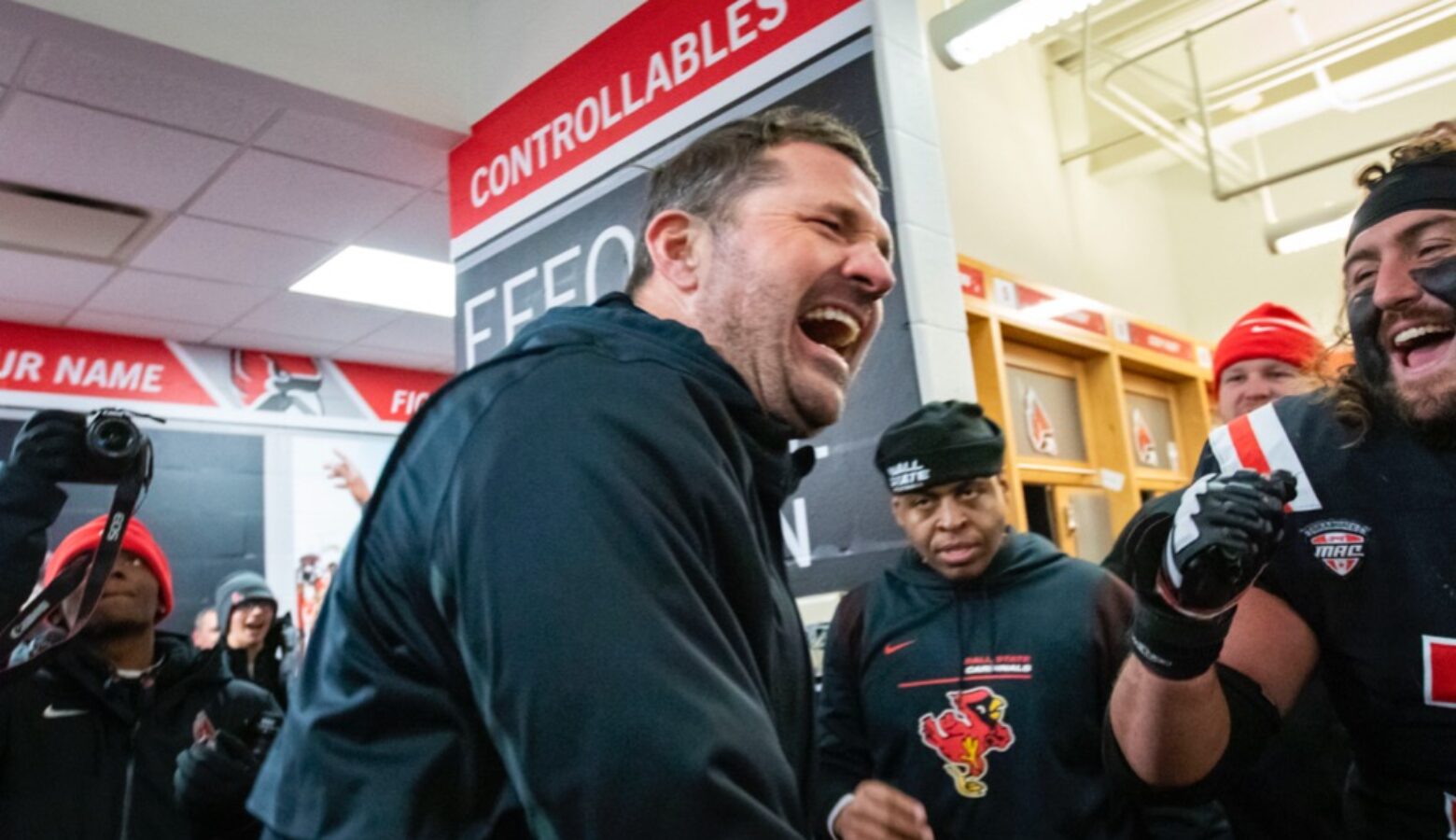 Ball State's football Cardinals secured bowl eligibility last night at Scheuman Stadium by defeating Buffalo 20 to 3.
The Cardinals' defense stepped up with four interceptions and pitched a near shutout. An early interception by Ball State's Malcolm Lee led to an 11-play drive ending with BSU quarterback Drew Plitt running one yard for a score. Plitt later threw for 176 yards, and a touchdown.
The Cards' Special Teams unit punted the ball to inside of the five yard line, three times, pinning back the Bulls.
Ball State ends its regular season with a 6-and-6 overall record, and a 4-and-4 tally in the MAC West.
The Cardinals likely will be tapped for a bowl game. This is the third time in the history of the program the Cards will play in a bowl game in consecutive years.