BSU women's volleyball team wins MAC championship, hosts MAC tournament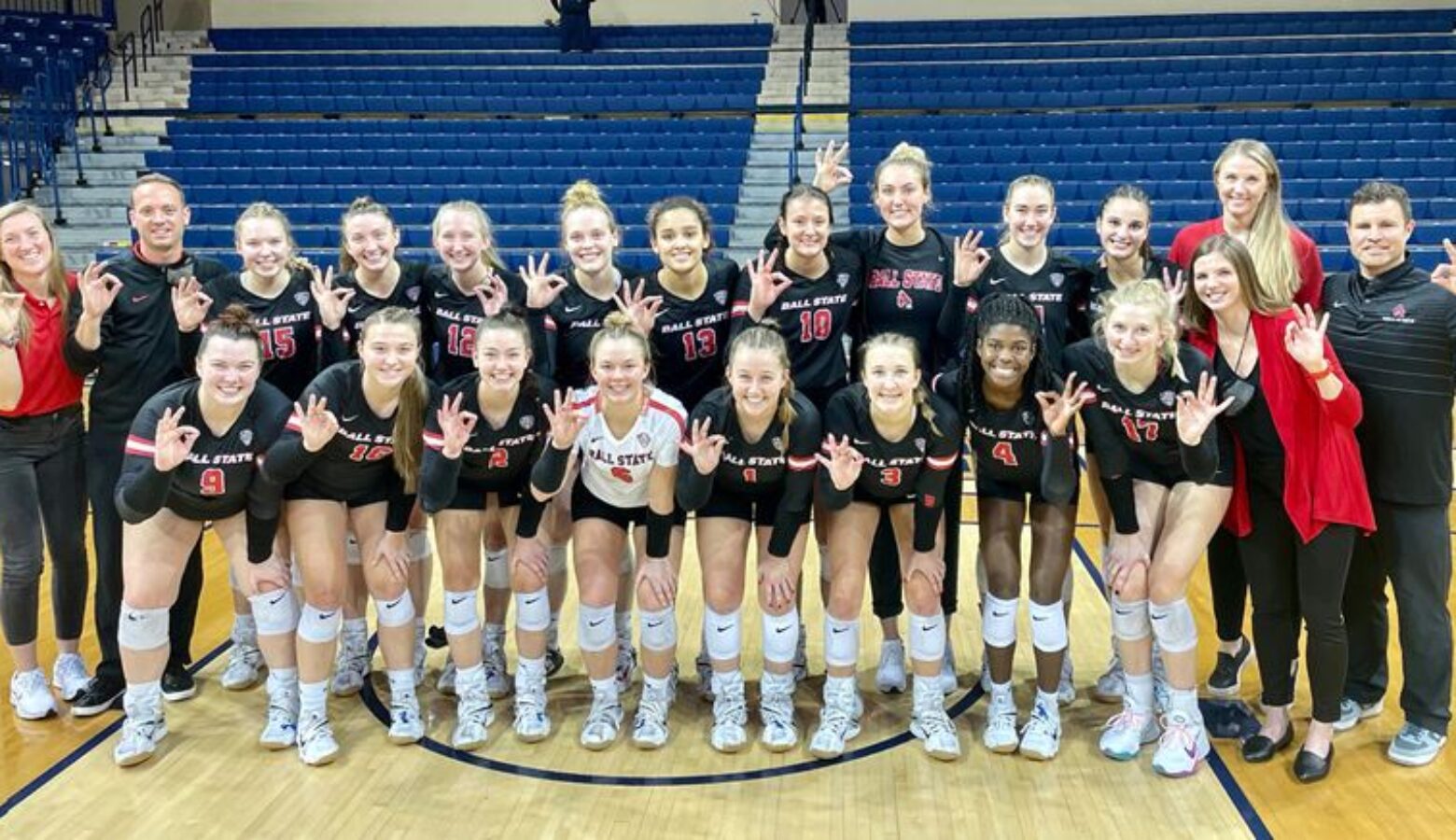 Ball State claimed the 2021 Mid-American Conference regular-season championship outright, blanking Toledo 3 to zero, Wednesday night. The Cards stretched their winning streak to 17 matches, which ties as the third-longest active streak in the nation.  Ball State is 27-3 overall, and 17-1 in the MAC.
With the win, top-seeded Ball State won the right to host the MAC tournament in Worthen Arena.  Action starts Sunday with fourth seed Western Michigan facing fifth seed Toledo at 4:30 p.m.  At 7:00 p.m., third-seeded Ohio takes on the sixth and lowest seed, Northern Illinois.
On Monday at 4:30 p.m., Ball State plays the winner of the Western Michigan-Toledo contest.  The second seed, Bowling Green, goes against the winner of the Ohio-Northern Illinois game at 7 p.m.  Then on Wednesday, the winner of those two games vie for the MAC Tournament Championship at 4:30 p.m. in Worthen Arena.
Tickets are $7 each, per session, and can be purchased and downloaded through the Ball State Athletics website.  Students of all MAC universities will be admitted free by showing their student ID.
All matches can be seen live on ESPN+.