College Sports Roundup: Ball State football vying for post-season bowl game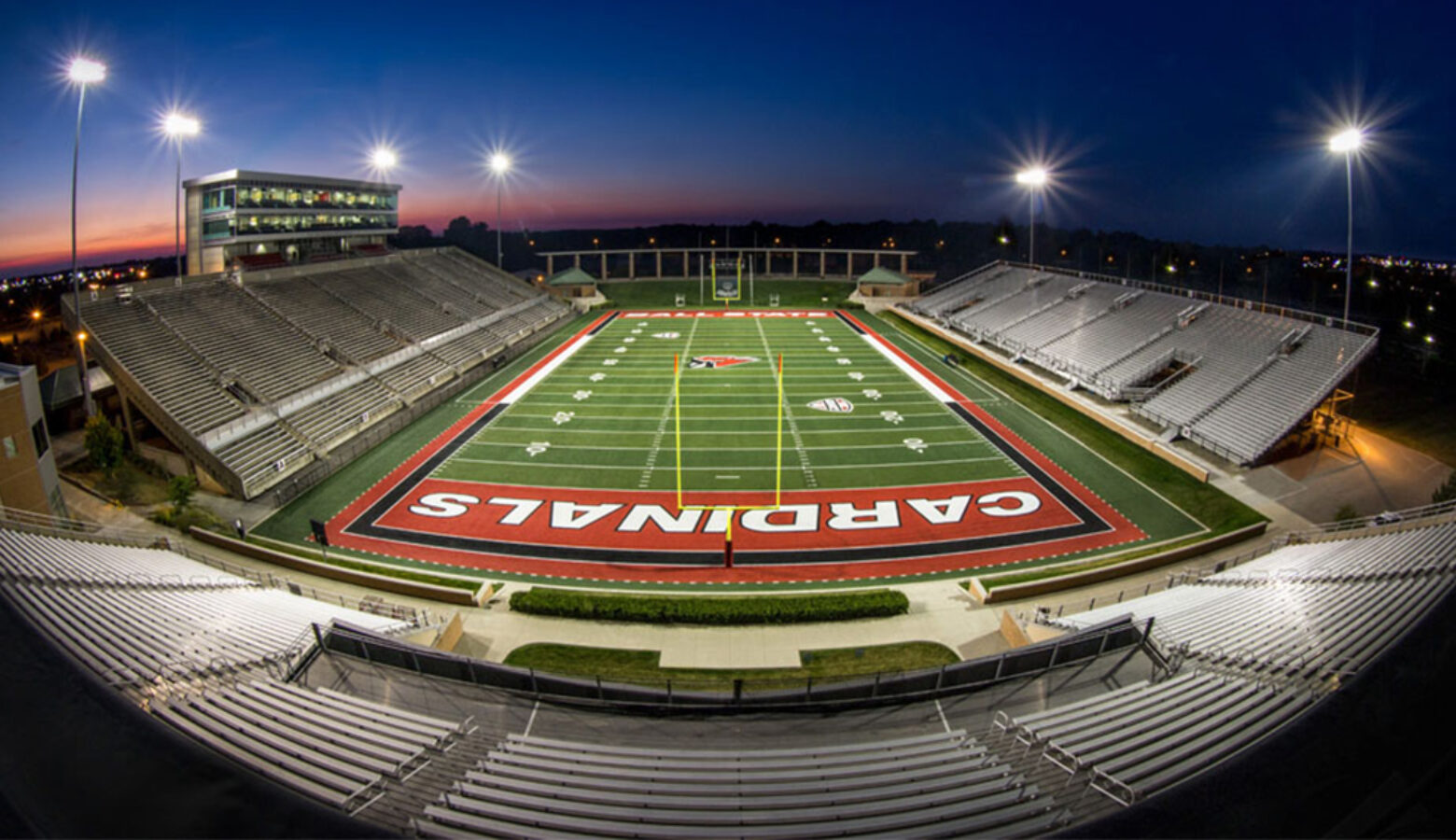 A disappointing 30 to 29 loss on a last-second field goal at Northern Illinois Wednesday night knocked Ball State out of MAC football championship contention.  However, 5-and-5 Ball State can still become bowl eligible with one more win.  Both of their last two regular-season games are at home.  The Cards host Central Michigan Wednesday at 7:00 p.m. at Scheumann Stadium.  Buffalo is the Cardinals' last, regular-season opponent the following week.
Tomorrow on the college gridiron:  Notre Dame squares off with Virginia at 7:30 p.m. on ABC.  Purdue visits Ohio State for a 3:30 p.m. kickoff on ABC, and Indiana hosts Rutgers at noon tomorrow on The Big Ten Network.
==
In women's college basketball, Brady Sallee' Cardinals take their 1-and-0 record into Worthen Arena for a 6:30 p.m. Saturday tipoff with Purdue Fort Wayne.  You can also see the game on ESPN3.
Tomorrow (Sat.) in men's college basketball, Ball State comes off a road loss to take on Omaha at noon at Worthen Arena.  ESPN+ and ESPN3 will have the game.