Muncie and Marion orchestras to combine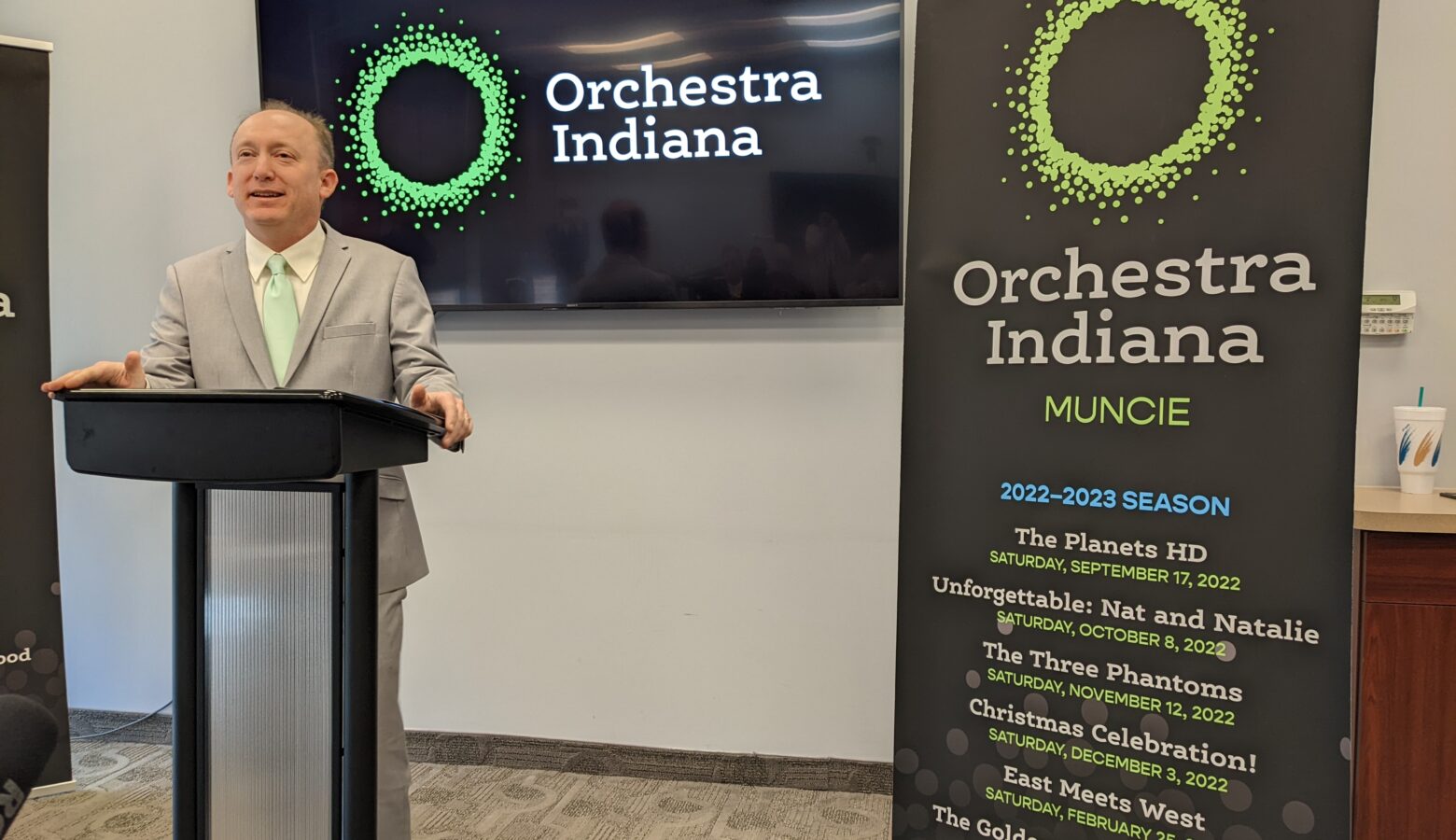 Local community orchestras in Muncie and Marion are set to combine into a new concept called Orchestra Indiana.  As IPR's Stephanie Wiechmann reports, the new organization will still play concerts in both cities.
The last few years have been hard on orchestras around the country, including in Muncie and Marion – COVID-19, dwindling season ticket sales, major staff turnovers.
Now, Orchestra Indiana will combine resources, staff, boards, and musicians from the Muncie Symphony Orchestra and the Marion Philharmonic Orchestra, led by executive director Scott Watkins and artistic director Matthew Kraemer.
Kraemer is also the music director and principal conductor of the Indianapolis Chamber Orchestra.
Kraemer says combining the two groups – both 50 years old or more – will allow them to reach deeper into the communities they serve.
"This new venture with Orchestra Indiana will allow us the opportunity to reach audiences that we would never have been able to reach before, in addition to keeping the rich histories of both orchestras intact, utilizing the wonderful musicians of both orchestras that have contributed – for decades – their talents."
For patrons, already scheduled concerts from both orchestras will go ahead and existing season tickets will be honored.  Orchestra Indiana will begin playing under its new name in September with concerts dedicated to Gustav Holt's The Planets.
Season offerings will generally be played twice – on Friday nights in Marion and Saturday nights in Muncie.
Area musicians will be considered for events based on needs and their availability.
Marion Philharmonic Orchestra board member Bill Reece emphasized that Orchestra Indiana is an expandable concept.
"This is an opportunity to create an organization that's really going to take orchestra music and blow it up throughout the state.  I, personally, am looking forward to rolling up a lot of orchestras around the state, making this even bigger."
In a statement, Orchestra Indiana describes the concept as: "Groups within Orchestra Indiana will be able to share programming, streamline marketing processes and share leadership. The model helps the orchestras to be more operationally sustainable and allows for more ticket revenue and donations to directly impact the orchestra in ways audiences will see firsthand: new programming, enhanced quality of sound, and performances in new hometowns and venues."