BSU women's volleyball in MAC Championship match; football vying for bowl game with win at Miami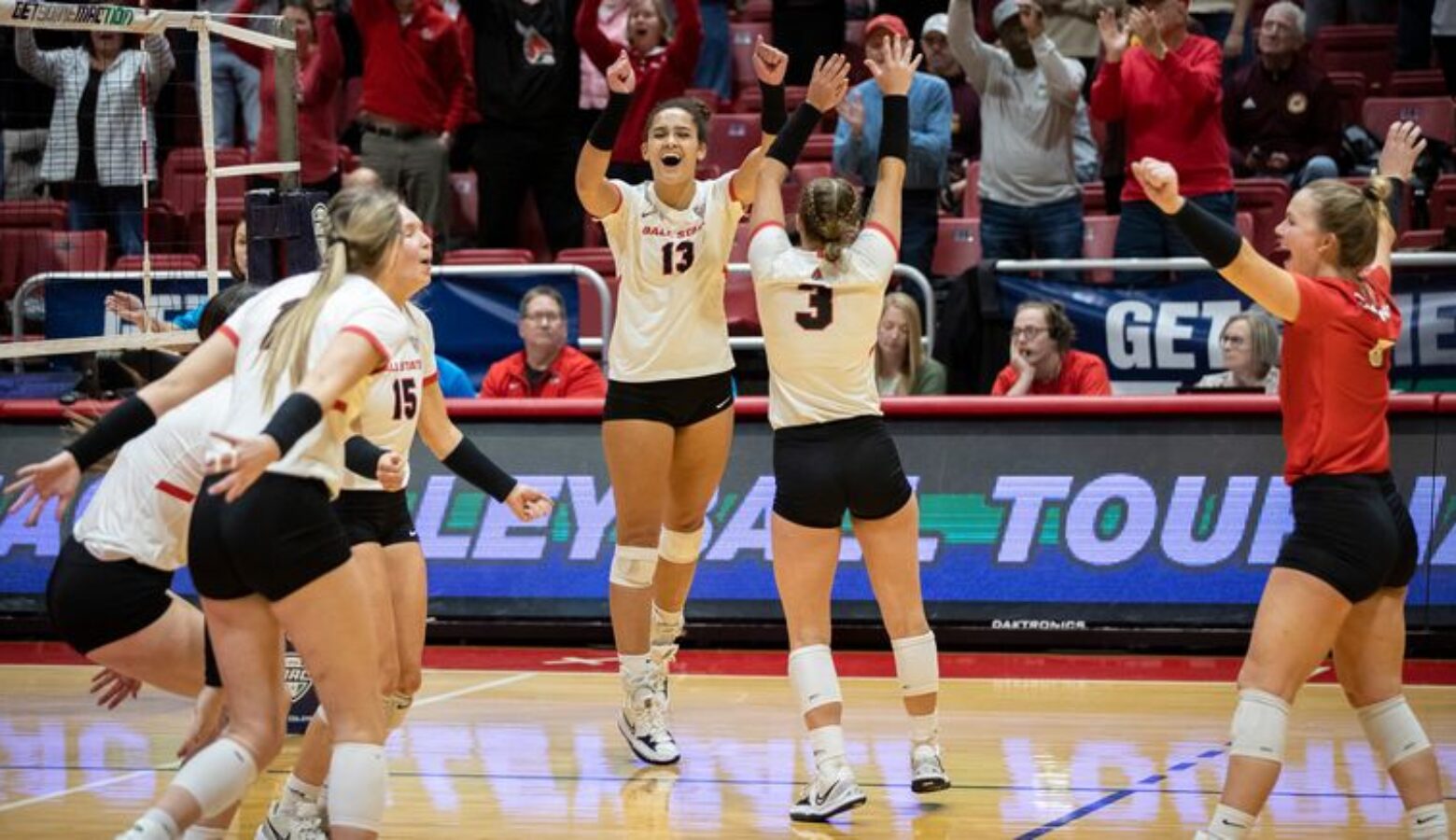 Ball State's women's volleyball Cardinals advanced in the Mid-American Conference Tournament with a 3-games-to-1 win over Central Michigan, Monday afternoon at Worthen Arena.  The number-1 seeded VolleyCards will be back at it today at 4:30 as they face 2nd-seeded Bowling Green in the MAC Volleyball Championship Match at Worthen Arena.  The tournament is being televised on ESPN+.
 Meanwhile, down U.S. Route 27, Ball State's football Cardinals travel to Miami University to play the Redhawks.  This is the last game of the regular season for the both teams.  Each team has identical 5-and-6 overall records and 3-and-4 conference tallies.  The winner will become bowl-eligible, while the loser will hang up their helmets until next year.  Kickoff is at 7:00 p.m. on ESPN+.