BSU women's volleyball Cardinals lose in MAC Championship Match; football loses at Miami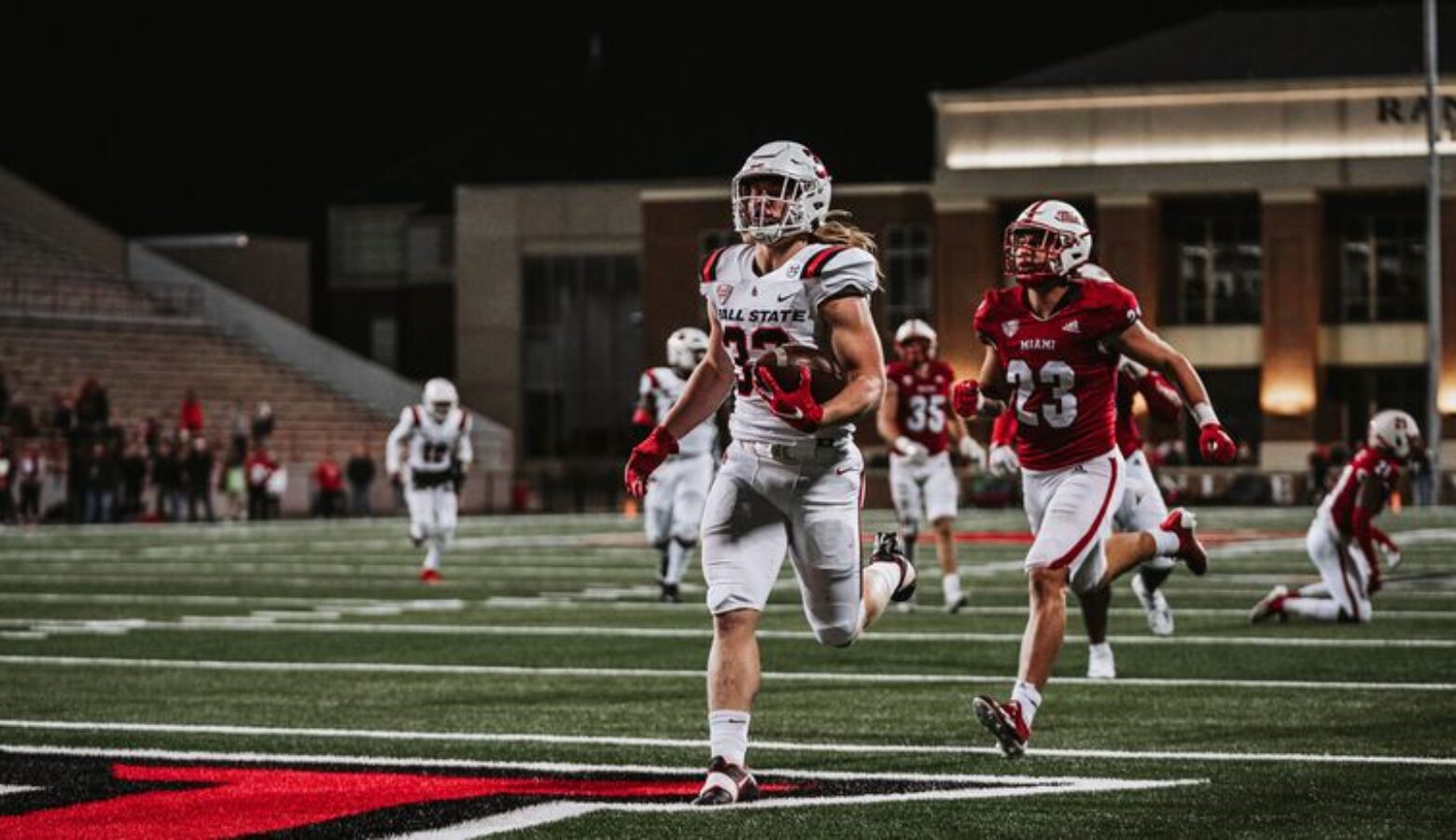 Ball State's football Cardinals lost in the last minute and 42 seconds of a game they led up to that point.
Final score Tuesday night at Miami's Yeager Stadium:  Miami 18, Ball State 17.
Ball State's Carson Steele was the star of the game, scoring two touchdowns and rushing for 180 yards – a game-high.  He also caught six passes for 35 yards.
The Cards end their season with a 5-and-7 record overall, and a 3-and-5 Mid-American Conference tally.
Back in Muncie, the top-seeded Ball State women's volleyball Cardinals lost 3 games to 2, to the 2nd seed Bowling Green in the Mid-American Conference Championship Match at Ball State's Worthen Arena Tuesday afternoon.
It was the fourth MAC Volleyball title for the Falcons in program history.  With the win, BG will get the automatic conference bid to the NCAA tournament.  The Cardinals, meanwhile, will wait to see if they get an at-large bid into the NCAA tournament.  The Cards, instead, might get the MAC's automatic bid into the Postseason NIVC Tournament.