There's a winter storm warning to begin Thursday night. The NWS wants you to travel early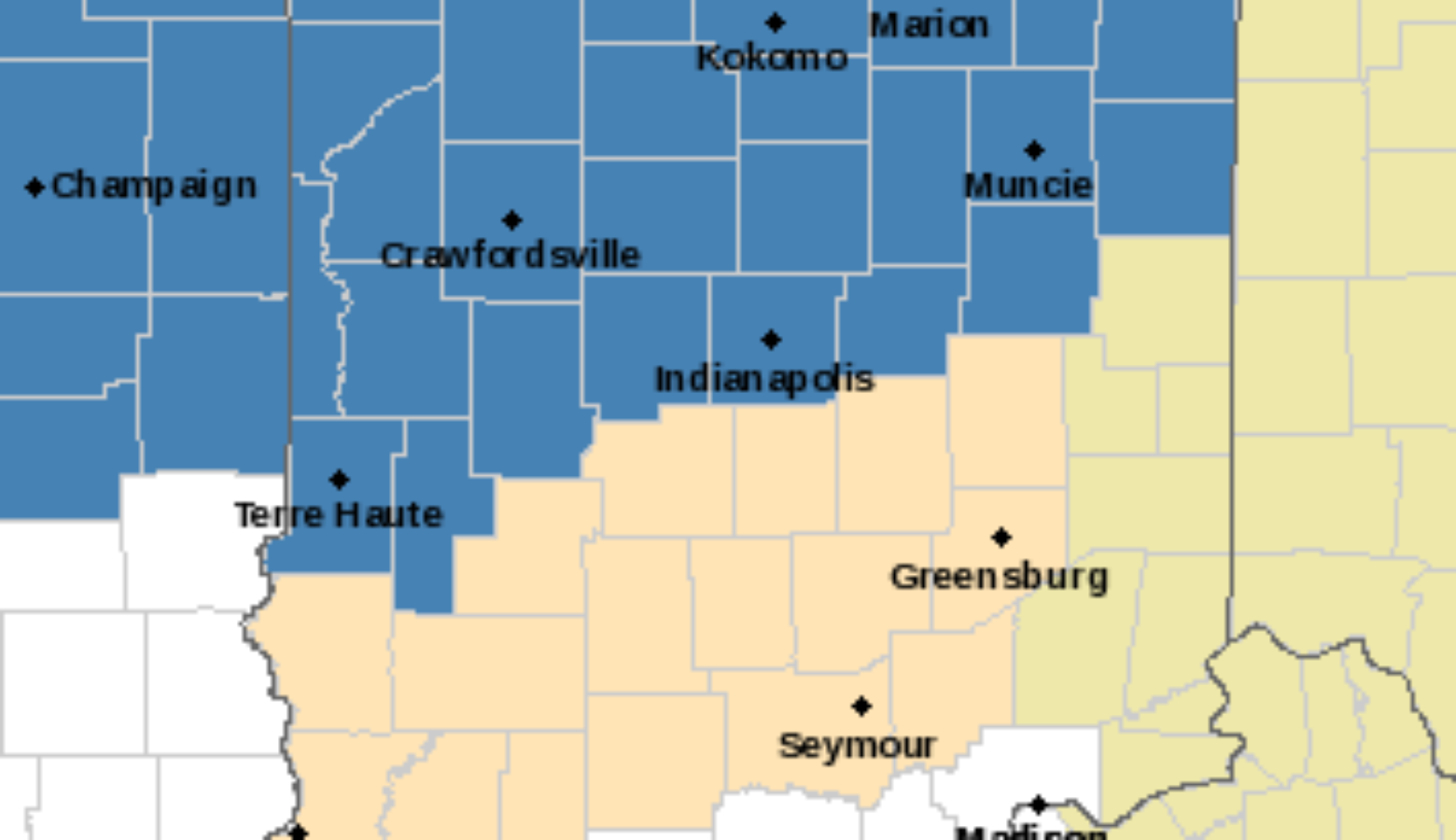 Forecasters with the National Weather Service say a strong winter storm is headed to Indiana from the Pacific Northwest, just in time for holiday travel.
Lead Meteorologist Jim Andersen says parts of Indiana could see potential heavy snowfall.
Andersen says the biggest danger with this low pressure storm is high winds coupled with low temperatures, bringing dangerous wind chills.  This could interrupt holiday travel, too.
"You may only get one or two inches of snowfall.  But then if you get those winds, and all it takes is, you know, those winds to kind of stir up that snow and just reduce visibilities, and that can make a blizzard in itself."
The National Weather Service is hoping people move up holiday travel plans.
"We'd really like to see everybody kind of get the travel done before this comes in, because you do run into the potential of getting stuck somewhere.  And, especially with the very cold temperatures that are going to come in behind this."
On Wednesday afternoon, the Indiana Department of Transportation warned drivers, "Travel should be carefully considered Thursday afternoon through at least Friday morning. Motorists that must travel should expect to encounter snow and ice-covered roads, blowing and drifting snow, and whiteout conditions due to high winds."
National Weather Service forecasters say a Winter Storm Watch will be in effect from Thursday night through Saturday morning for all Indiana counties north of Interstate 70.
This story has been updated with NWS snow predictions and advice from INDOT on travel.
Andersen works at the northern Indiana forecast office at North Webster.  He spoke to IPR's Stan Sollars on Monday night.