BSU' women's basketball Cardinals shuffle off Buffalo 81 to 59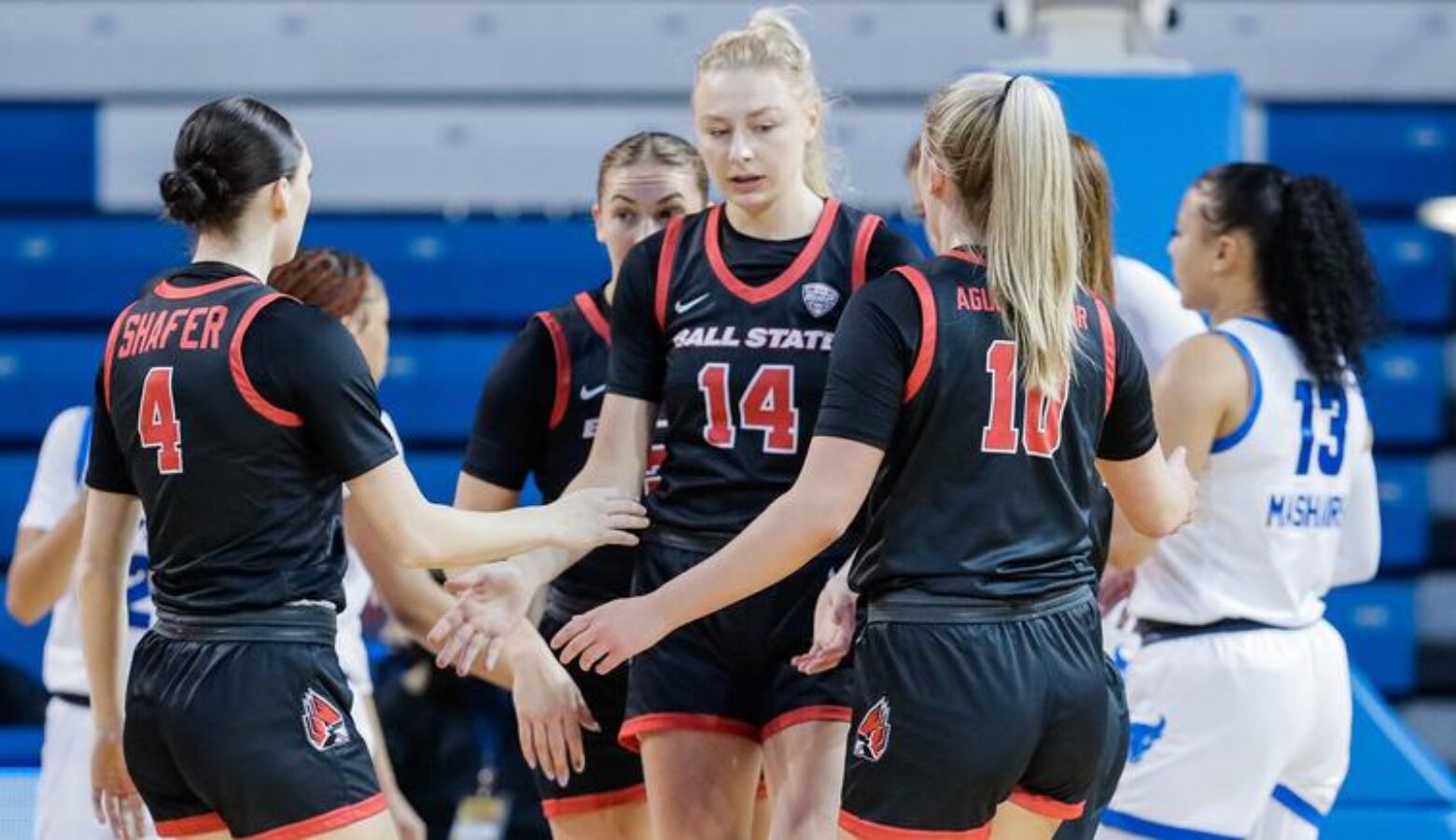 Brady Sallee's Ball State women's basketball Cardinals were on the road last night at Buffalo where the game was tied at 51 with 9:49 to go.  Then BOOM!  The Cards scored 30 points in the fourth quarter to shuffle off Buffalo 81 to 59.
It was one of the highest-scoring quarters of the season for Ball State.
 The Cards improved to 4-and-1 in the Mid-American Conference, and 14-and-4 overall.  It's Ball State's best start in MAC play since the 2016-2017 season.  Ally Becki lead all scorers with 23 points and 10 rebounds for her fifth double-double of the season.
Next up:  A home game at Worthen Arena, Saturday at 1 p.m. against Central Michigan.