EPA rule to limit soot could save lives, especially in Indiana's metro areas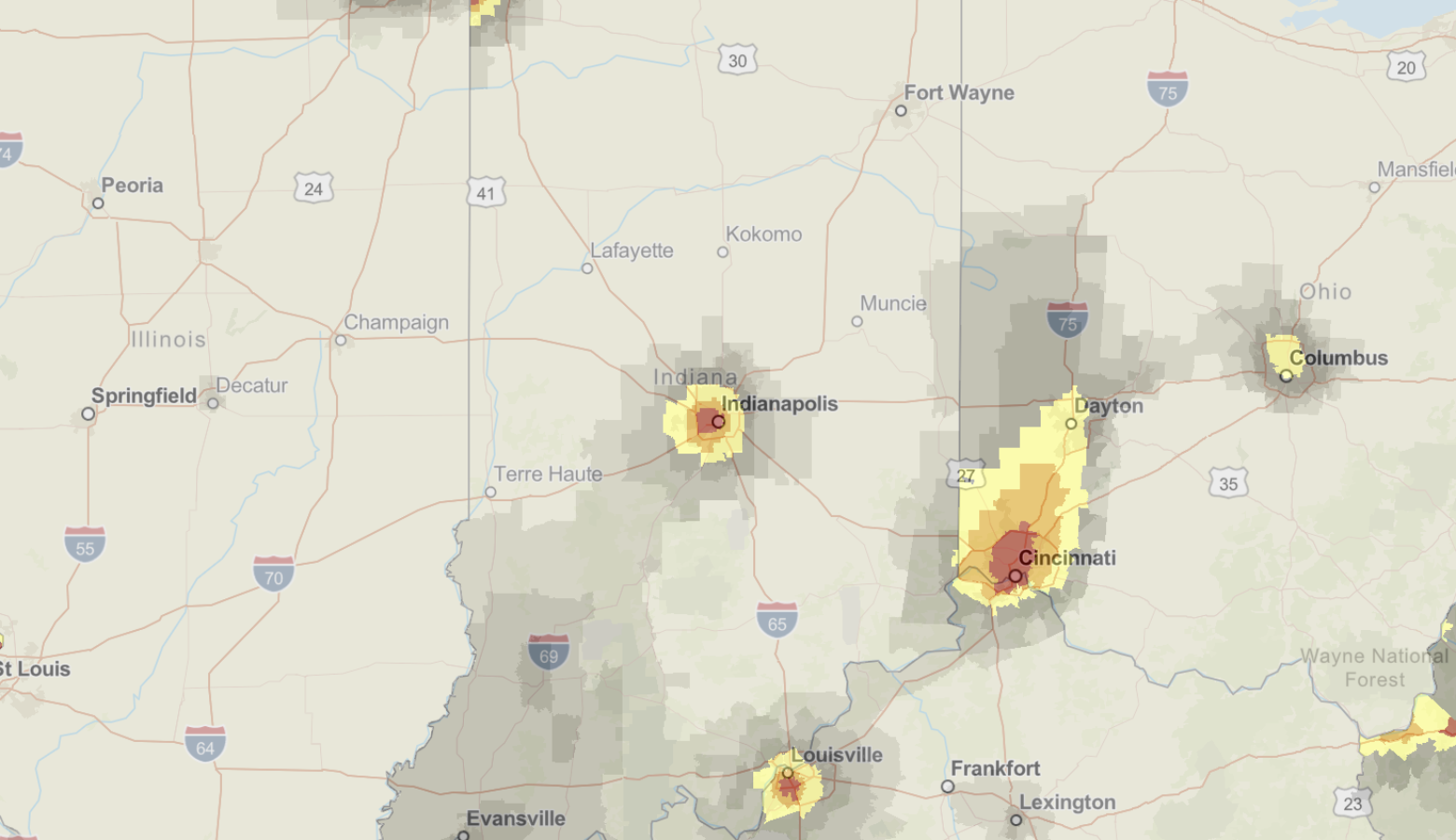 A proposed rule for "soot" could save lives in Indiana. The tiny particle pollution comes from things like cars, factories, and coal plants. It can harm your heart and lungs. Environmental groups say the Environmental Protection Agency could save many more lives with a stricter rule.
The EPA has proposed lowering the amount of soot from 12 micrograms per cubic meter of air to somewhere between 9 and 10. The agency said that could save about 4,200 lives every year.
But lowering it to 8 micrograms could more than double that, said John Bachmann. He worked in the EPA's air office for more than 30 years and is now part of the Environmental Protection Network.
Bachmann said lowering that limit further could have an especially big impact in Indiana's major metropolitan areas like Indianapolis.
"They're close to violating the standard we have now. So is the sort of Northeast corner a little bit. Those can be some relatively high numbers up there — so they'll be affected," he said.
People who live near traffic and other sources of soot are most at risk. That tends to be lower-income Hoosiers and communities of color.
READ MORE: Wildfires in the West, Canada cause air quality alert in Indiana
Join the conversation and sign up for the Indiana Two-Way. Text "Indiana" to 73224. Your comments and questions in response to our weekly text help us find the answers you need on statewide issues, including this series on climate change and solutions.
IUPUI earth sciences professor Gabriel Filippelli and his team monitor the air quality around Indianapolis. He's also the executive director of Indiana University's Environmental Resilience Institute.
Filippelli said even within the city, there is a difference in air pollution — areas near highways and industrial plants tend to have more, while areas with more trees and other green spaces tend to have less.
"Vehicles are a big part of this — not just trucks and trains — but also normal passenger vehicles. So it's going to be tough to comply with this, but this is exactly where we need to go," he said.
Filippelli said Indiana's coal plants may also have trouble complying with the rule and that could speed up even more coal plant retirements — though some plants could get exempted from the change. We couldn't reach the Indiana Energy Association in time for comment.
Filippelli said even a one-day spike in soot levels — like during the Fourth of July — can trigger asthma attacks. Though the EPA proposed an annual limit on soot, it didn't propose a new daily standard — despite a scientific advisory committee's recommendations to do so.
Contact reporter Rebecca Thiele at rthiele@iu.edu or follow her on Twitter at @beckythiele.