How many voting locations does Delaware County need?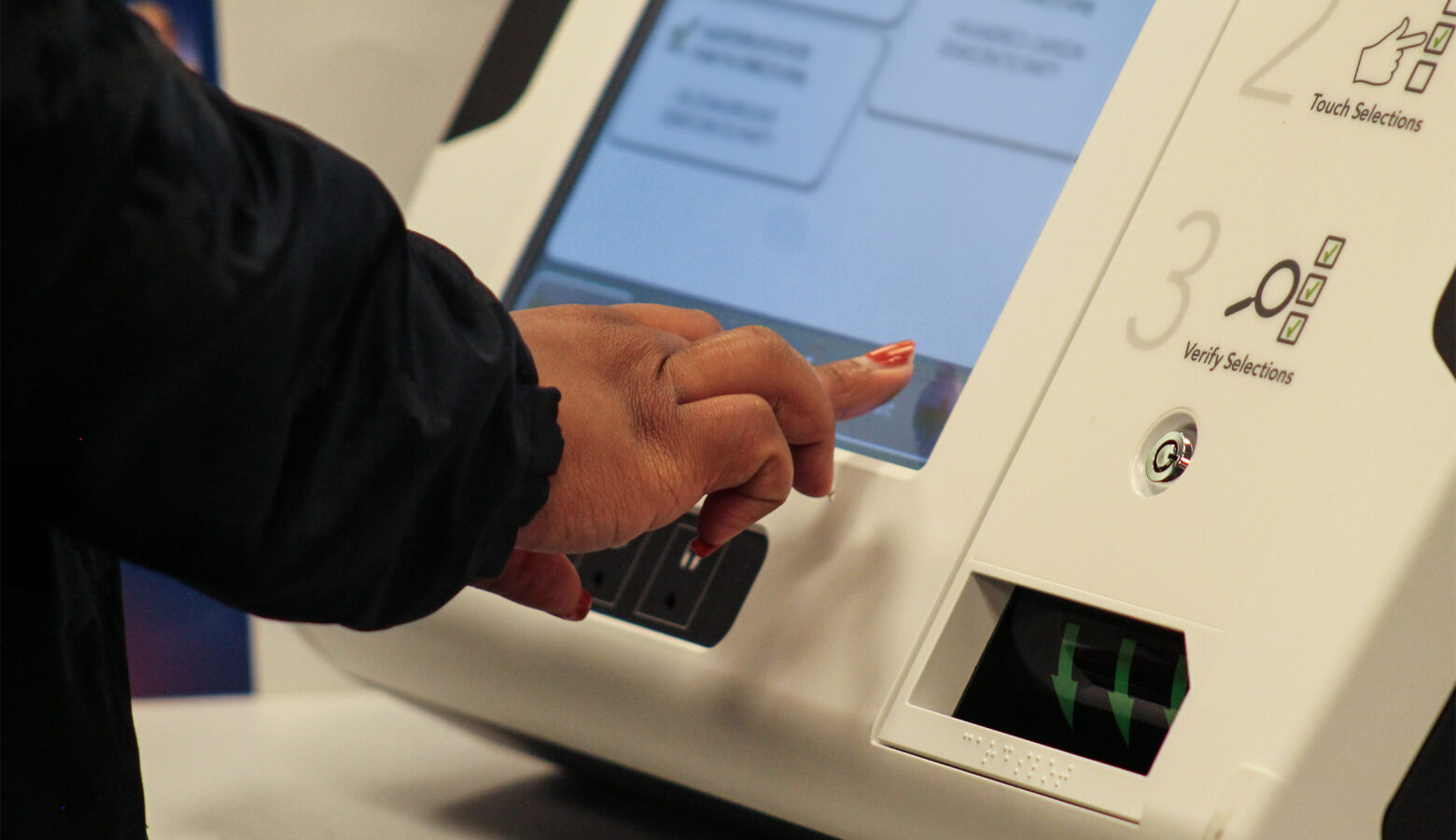 Now that Delaware County election officials agree that the county should have vote centers, they have to decide how many to staff and where to put them.  IPR's Stephanie Wiechmann reports.
If you can choose to vote at any of a county's voting locations, how many choices should you have?  Like math story problems you've solved in school, the answer can be complicated.
Delaware County Clerk Rick Spangler says the vote center system needs to be better than precinct voting.
"As clerk, my worst fear is that we set a location somewhere and we can't 'vote' the number of people.  I mean, I can put 20 machines in a building.  But do we have the parking facilities to get that many people out?  And, you know, we're going to get them all voted.  Of course, that's the law.  But do you want somebody standing at the door at night with a two-hour line?  I don't."
Read More: Delaware County vote center plan faces deadline for 2023 election
The county's Republican Party chair drafted a list of 15 locations.  The Democrat party chair and Democratic appointee to the elections board think there should be at least 20, depending on where those locations are.
The plan also needs a second early voting location open on some Saturdays and during the weeks leading up to election day.  The county building will remain an early voting location.  But state vote center rules call for at least one more site.  Spangler has proposed using the Delaware County Fairgrounds.
Read More: Delaware County group asking community to back vote centers
The election board will meet more times this month, hoping to finalize the plan by the end of January.  They must leave time for a required public comment period before it's due to state officials.
Statewide, 58 of Indiana's 92 counties are already using the vote center model.