Indiana Black Legislative Caucus says closing achievement gap is their focus in 2023 session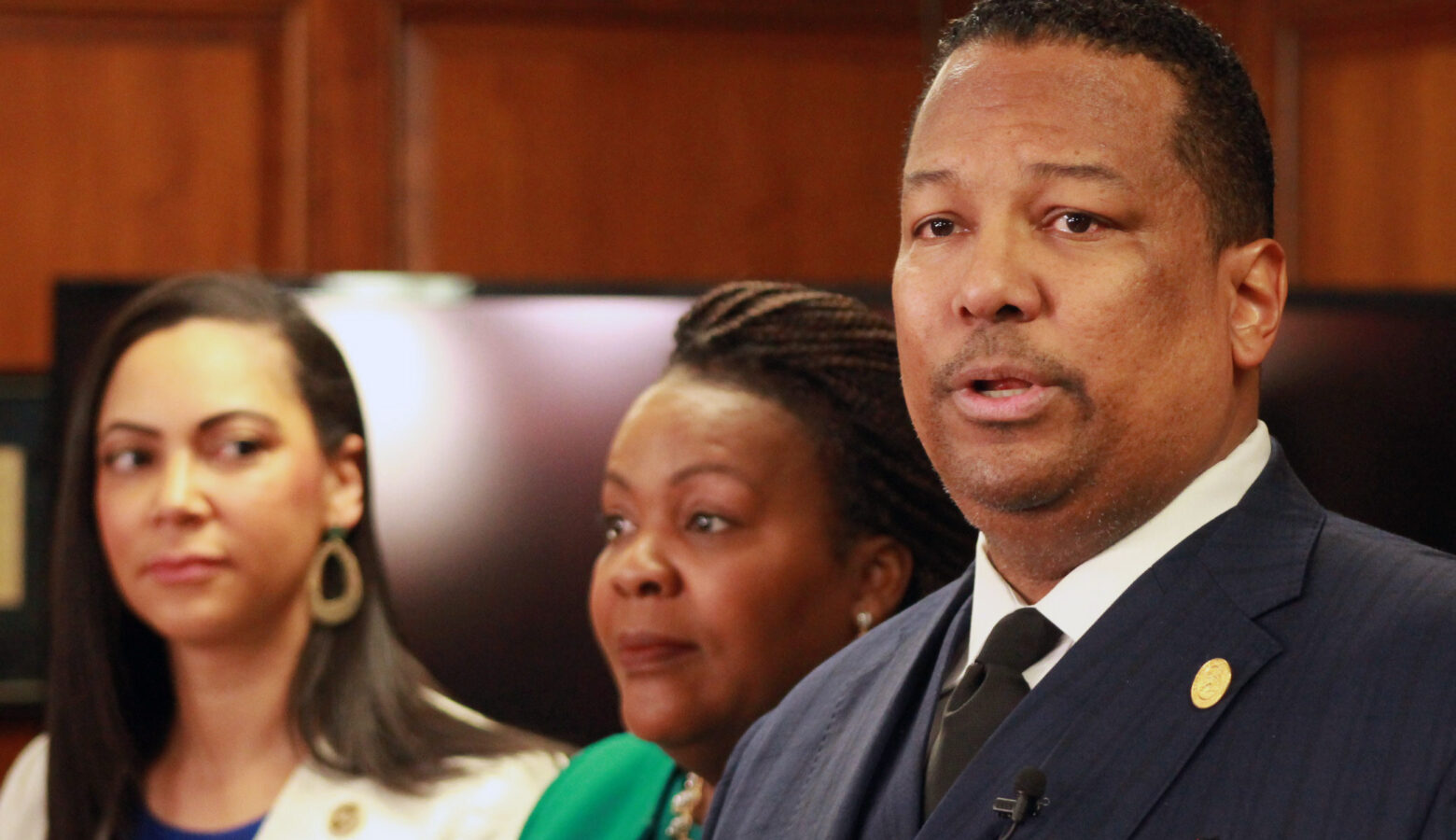 The Indiana Black Legislative Caucus said its focus in 2023 is closing the achievement gap – helping reduce inequities in education, housing and health care.
One of the IBLC's bills – a longtime priority – is also on the governor's agenda this year: automatically enrolling students in the state's 21st Century Scholars program, SB 435 and HB 1449. The program provides full tuition to Indiana colleges and universities for middle- and low-income students.
But IBLC Chair Earl Harris (D-East Chicago) said the problem is you have to enroll in seventh or eighth grade.
"A lot of times, the parent doesn't know about it, the child doesn't know about it and by the time we have the conversation, it's too late," Harris said.
Join the conversation and sign up for the Indiana Two-Way. Text "Indiana" to 73224. Your comments and questions in response to our weekly text help us find the answers you need on statewide issues and throughout the legislative session.
Harris said while the caucus helps represent Black Hoosiers, their agenda isn't meant to serve only one group.
"Teacher support, financial support, public health – all of this helps everyone," Harris said. "Doesn't matter if you're Black, White, Latino, Republican, Democrat, Libertarian."
Other caucus priorities include scholarships for Black or Hispanic students pursuing health care careers – SB 453 – and ending discrimination in housing appraisals.
The housing appraisal issue, HB 1151, is one that came up during last year's housing task force. Rep. Cherrish Pryor (D-Indianapolis) said she wants it to be part of the larger, legislative focus this session on affordable housing access.
"We know that there is discrimination in appraisals, either being appraised extremely low or being appraised too high, making a person even ineligible to get a loan," Pryor said.
READ MORE: Task force recommends more than a dozen policies aimed at addressing Indiana housing crisis
Other IBLC measures include a bill to provide universal free school breakfast and lunches – SB 231 – and legislation to require implicit bias training for first-year medical students – HB 1285.
Contact reporter Brandon at bsmith@ipbs.org or follow him on Twitter at @brandonjsmith5.