While 'eulogizing' Roe v. Wade, Indiana abortion advocates envision a more inclusive right to abortion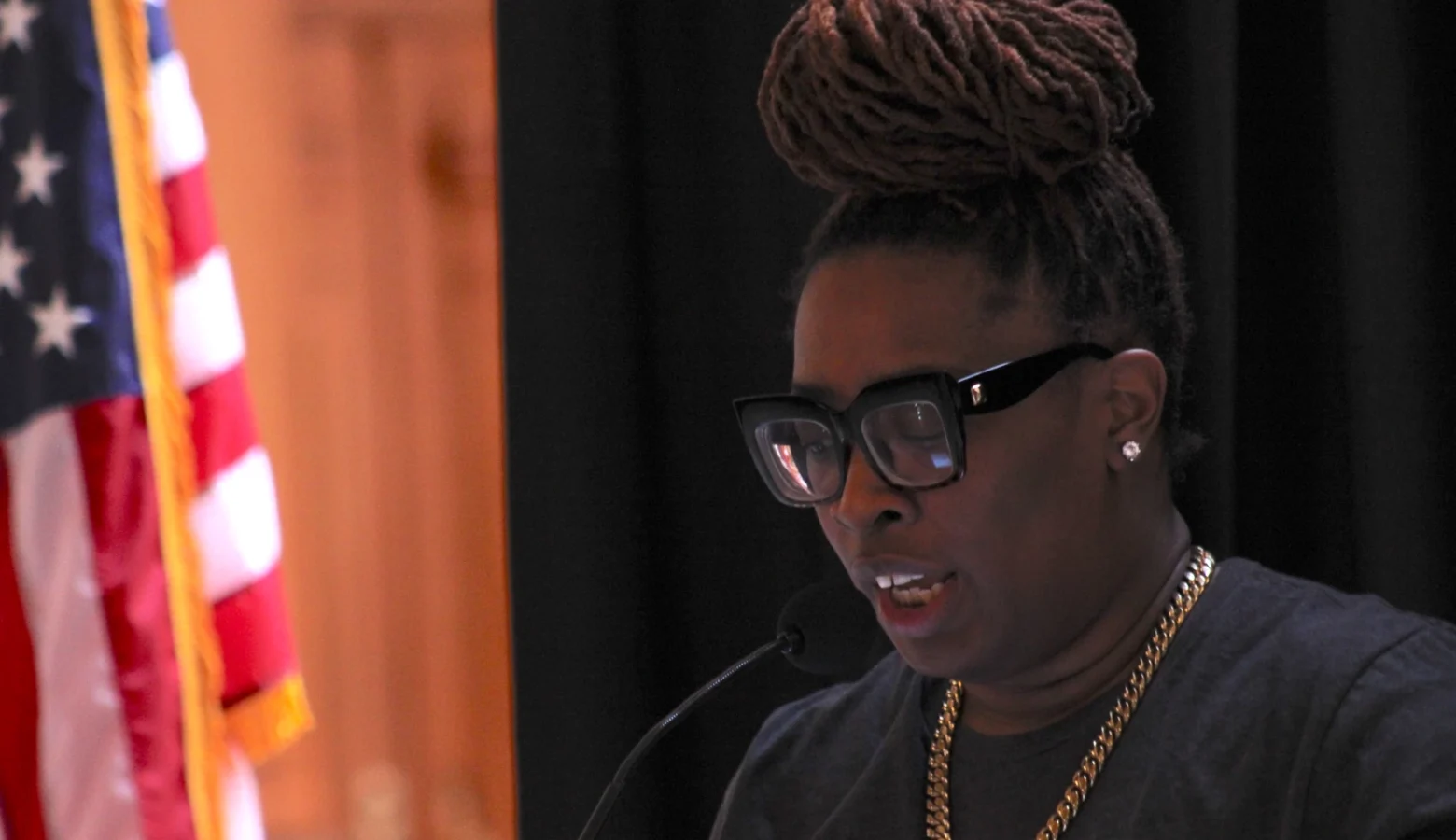 Indiana abortion advocates gathered at the Statehouse on Monday to "eulogize" 50 years since Roe v. Wade guaranteed a right to an abortion.
The event comes as the state Supreme Court weighs whether to uphold a near-total abortion ban signed into law last year.
While hundreds of anti-abortion protesters gathered outside, just over a dozen people gathered inside for an event to discuss the importance of upholding abortion access as a right.
Jessica Louise is the Organizing Manager of All-Options Pregnancy Resource Center, one of the parties suing the state over its abortion law. She said the event was intended to recognize the importance of abortion access under Roe – and where that access fell short.
"The legal right to an abortion guaranteed under Roe was never enough and was never intended to be the end goal," she said. "The legacy of Roe is imperfect, but the decades of work it took to get to that point were a gift."
Maricruz Luna is with the Indiana Undocumented Youth Alliance. They pointed to a Trump administration policy that required teenagers in ICE custody to receive governmental approval before getting an abortion.
"Immigrants in the United States face policies and practices that can deter us from obtaining or using coverage or seeking health services," they said.
Speakers at the event emphasized that efforts to dismantle abortion access offered an opportunity to build a more inclusive vision of the legal right to an abortion.
Shruti Rana is a board member of All-Options. She said the legal right to an abortion was unequal even under Roe, and immigrants and people of color often struggled to access the procedure.
"Now we have an opportunity to build on a more solid foundation of equality," she said.
Rana said in last week's state Supreme Court hearing, she felt Indiana lawyers struggled to defend some of the extreme positions the state has taken on abortion – and said she is hopeful the court will rule in favor of abortion providers.
The court has not given a timetable for its decision.