Senate committee advances bill to tackle public defender 'shortage' by bolstering retirement funds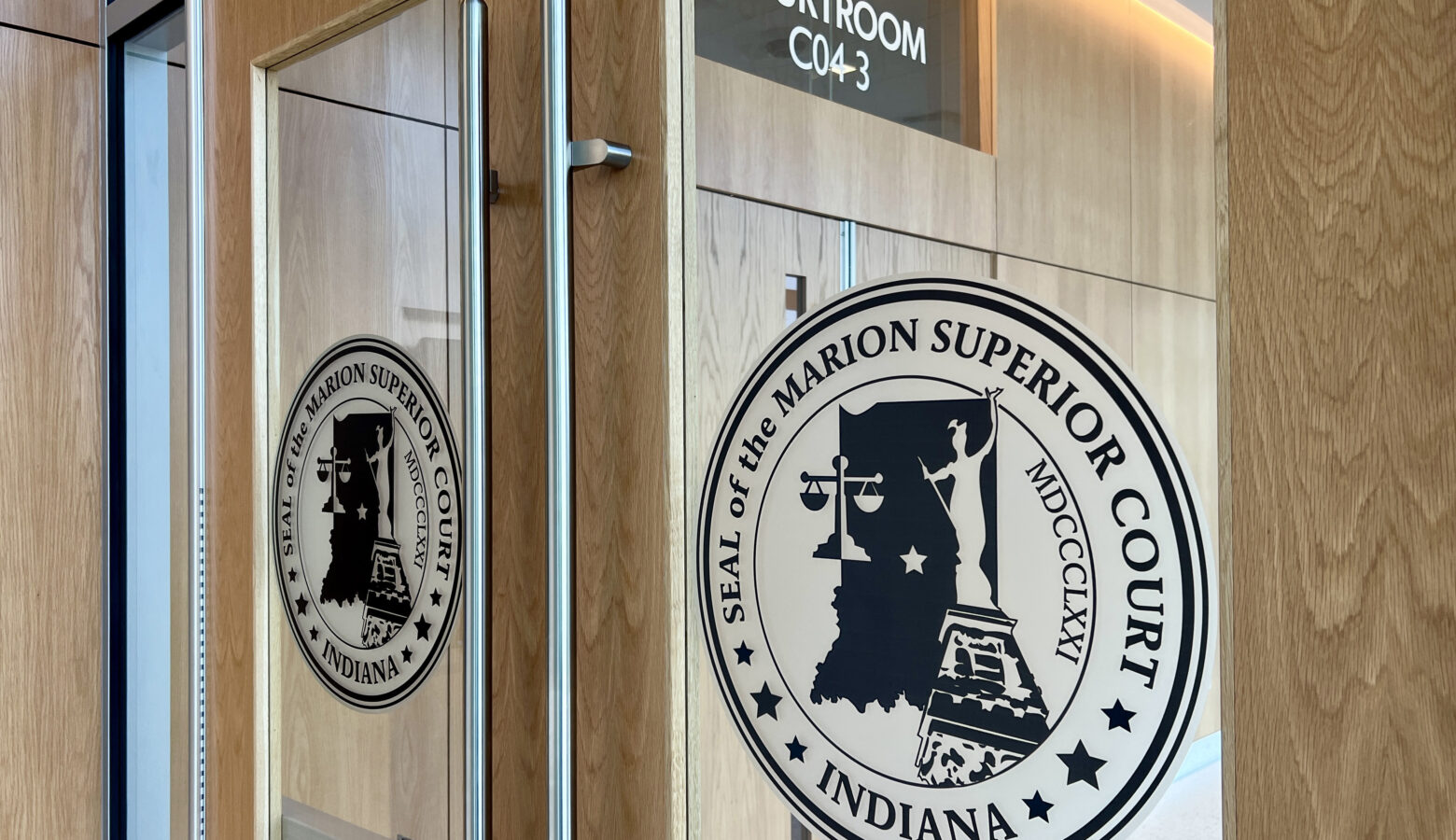 Public defenders exist to ensure criminal defendants' constitutional right to counsel is protected. But officials say Indiana is facing a shortage of lawyers to do that work. A Senate committee voted to advance House Bill 1605 Wednesday with the aim to help attract and retain talent.
In most counties, the Indiana Public Defender Commission "requires that the counties pay [public defenders] salaries that are similar to those made by the prosecutors, and specifically chief public defenders," said James Abbs, Indiana Chief Public Defenders Association president and chief public defender for Noble County. "But one area where we have fallen woefully behind is the area in regards to our retirement accounts."
The disparity in retirement benefits has contributed to a shortage, Abbs told lawmakers during testimony on HB 1605. The bill would balance the benefits by letting public defender chiefs, deputy chiefs and a few others join the prosecuting attorneys retirement fund (PARF).
Dan Murray, Indiana Prosecuting Attorney Council (IPAC) legislative co-chairperson, testified in favor of the bill. And it was cosponsored in the Senate by Sen. Aaron Freeman (R-Indianapolis), who worked as a prosecutor.
"The public defenders work really hard, right? I mean, these are great people doing great work," Freeman said. "IPAC supports what this is, or else frankly, I wouldn't be here."
New members of the fund would have to pay 6 percent of their salary into it. It would also change the fund's name to the Prosecuting Attorneys and Public Defenders Retirement Fund.
"We are now having difficulty, both in recruiting and maintaining public defenders in our office," Abbs said in an interview. "And one of the things they look at, they look at both the short-term finances and also the long-term. And one of the problems that we have run into is the benefits of following a career path as a judge or a prosecutor is so much more financially beneficial."
Currently, he said, a chief public defender has to work 36 years to become "fully vested," meaning they can get access to full retirement payments under the public employees' retirement fund (PERF). Judges and higher-level prosecutors under PARF only need 12 years.
"So the chief works two-thirds longer, but gets a benefit one-third less," he said.
The retirement benefit for public defenders who join the prosecutors' fund could reach as high as half a million dollars over a lifetime, Abbs said.
Join the conversation and sign up for the Indiana Two-Way. Text "Indiana" to 73224. Your comments and questions in response to our weekly text help us find the answers you need on statewide issues throughout the legislative session. And follow along with our bill tracker.
Rank-and-file public defenders are not included in this bill since they already get similar retirement benefits as lower-level prosecutors in PERF.
"So right now that works itself out that is in balance but it's when they move up into the higher-level positions is where we have the big difference in what is received in retirement benefits," he said. "We have individuals who we think want to continue on as public defenders, but this becomes an impediment to them wanting to continue along those paths."
Not all counties in Indiana have chief public defenders or are part of the Indiana Public Defender Commission.
"Originally, we had gone in and wanted to set up our own retirement accounts. But the pension people for the state thought that a better approach was to have us join into the prosecutors' retirement fund," Abbs said. "And the reason they thought that was better is their savings that you don't have to expend the costs of setting up a new retirement fund."
The bill's fiscal note by the nonpartisan Legislative Services Agency estimates the change would cost the state "approximately $2.6 M in FY 2024 and in FY 2025" but would also "increase the present value of future benefits for PARF by an estimated $23.3 M."
"By combining us and adding this to the prosecutors' retirement fund, it actually strengthens that fund," Abbs said. "Because the more individuals you have in a retirement fund, the stronger it is."
The bill has already passed the Indiana House. It now goes to the Senate Appropriations Committee.
Adam is our labor and employment reporter. Contact him at arayes@wvpe.org or follow him on Twitter at @arayesIPB.