Medicaid Oversight Committee approves final report with no recommendations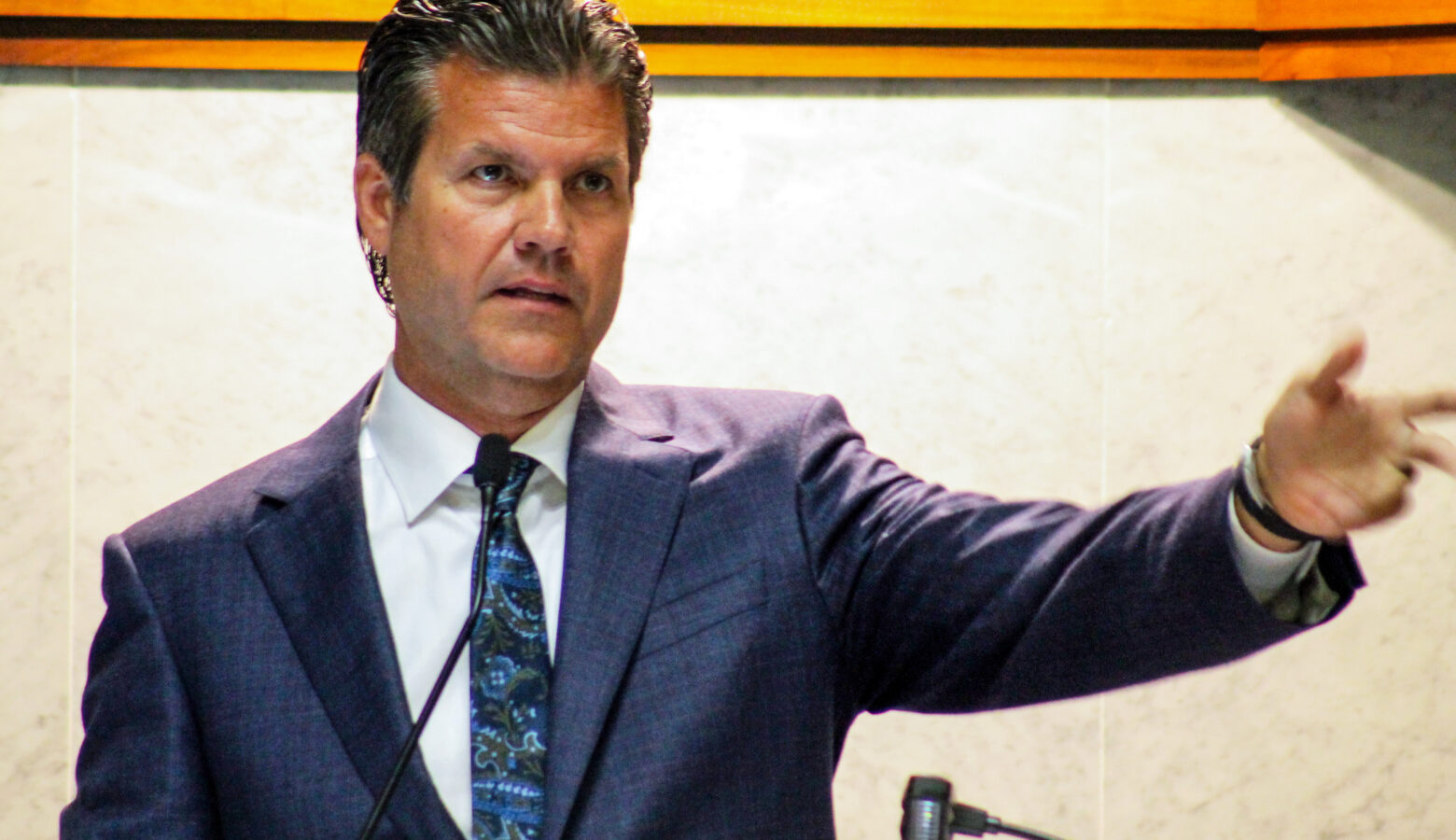 A legislative committee directed to make recommendations on the state's Medicaid program approved its final report without any recommendations. The committee chair says their work will inform recommendations ahead of planning for the 2025 state budget.
The Medicaid Oversight Committee heard testimony Wednesday about the current state of Indiana's Medicaid program, including what services are covered and how Indiana compares to other states. But in the end, it made no recommendations for the upcoming legislative session.
Sen. Ryan Mishler (R-Mishawaka) is the chair of the committee. He wants lawmakers to use the information from this year's committee to make recommendations for the 2025 state budget.
"Then next year, I think we need to sit down and decide, you know, 'What's that target for Medicaid?'" Mishler said. "And then, 'What services do we want to provide within that target?'"
Mishler said he's concerned about the growth of Medicaid in the state budget.
"When we look at the growth of Medicaid, the percentage growth in Medicaid is greater than the percentage growth of our total revenue, so I just don't think that's sustainable," Mishler said.
Join the conversation and sign up for the Indiana Two-Way. Text "Indiana" to 73224. Your comments and questions in response to our weekly text help us find the answers you need on statewide issues, including our project Civically, Indiana.
Others raised concerns about potential cuts and current barriers to access for Medicaid members.
David Craig, a professor at Indiana University-Purdue University Indianapolis, asked the committee to consider removing a waiver that requires HIP Plus members to pay premiums for certain types of care.
"If we do not do this, taxpayers will bear the costs of too much disrupted coverage and care," Craig said.
The premiums, also referred to as POWER accounts, require a monthly payment based on income. However, they have been criticized by researchers and advocates for being difficult to understand and maintain.
Read more: Advocates call on federal agencies to suspend two waivers in HIP, warning loss of coverage
Craig said they create "personal responsibility hurdles" and prevent people from accessing the care they need.
Abigail is our health reporter. Contact them at aruhman@wboi.org.