Muncie mulls removing High Street Dam on White River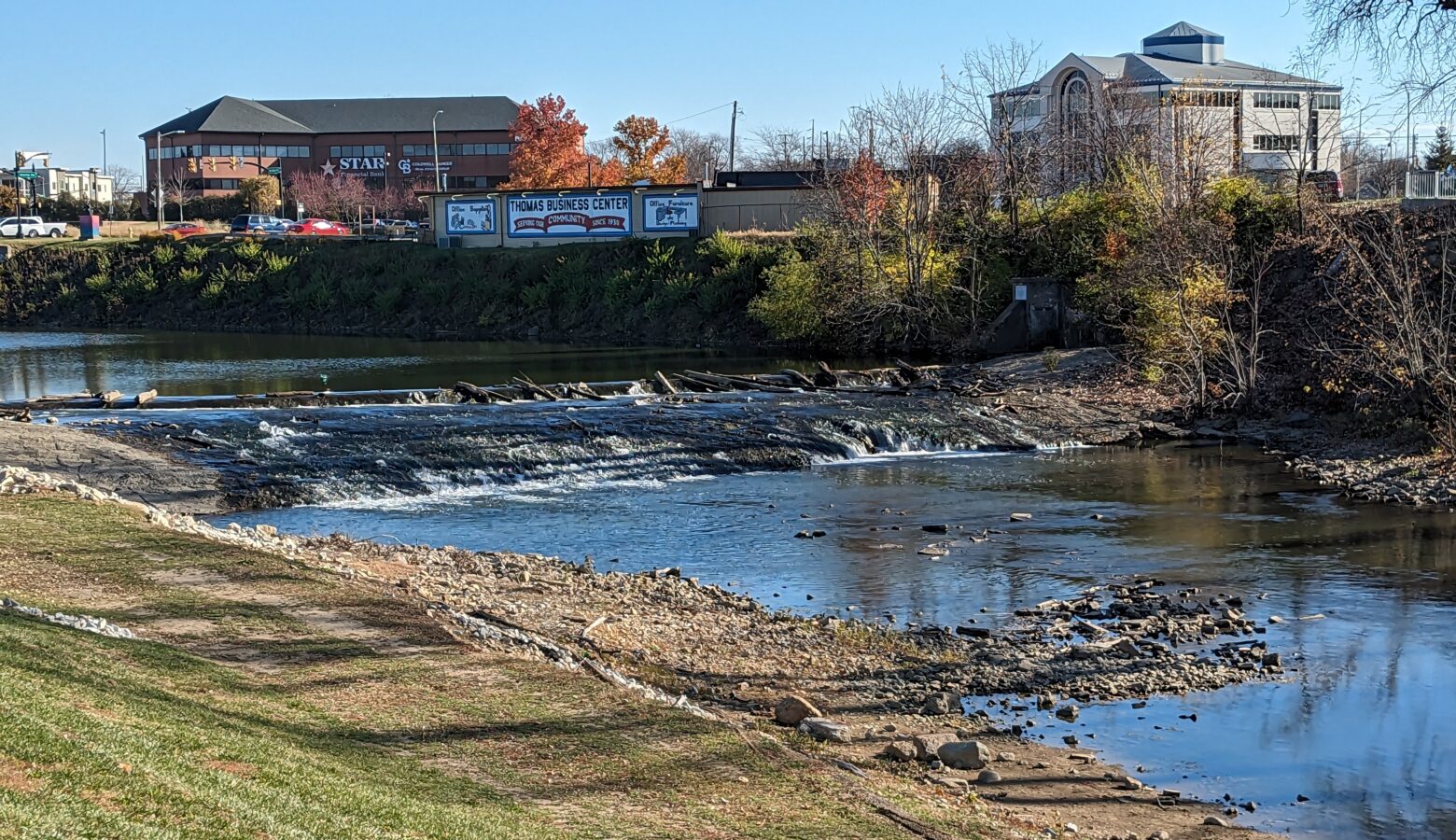 A local study is concerned about Muncie's High Street Dam on the White River.  As IPR's Ransom True reports, a series of public meetings laid out the details to get input on whether or not to remove the dam.
The feasibility study presented by Flatland Resources considered either fully or  partially removing the High Street Dam.  It shows the dam is unused and will fail over time.
David Heilman led the meeting and laid out the findings.
"Of course, the best option in terms of ecological health, social health, recreational health, and economic viability, would be full removal of the dam, right?"
 The biggest concerns of the potential project lie in the wastewater interceptor and the Army Corp of Engineers' flood levy. If the water level drops too low, these two would become unusable.
Read More: Parks ordinance change means alcohol is officially legal at Prairie Creek campsites
Heilman says a reduced water level would also be a visual adjustment for the community.
"The main reason we hear that people like the dam is – they're downtown driving, visiting a business downtown.  That's what they are used to seeing, that's what they like to see."
 Flatland Resources hopes work on the dam's future will begin in 2027.  The company says it will send out an online survey on the dam soon.
Ransom True is a news fellow with Ball State Public Media's Public Media Accelerator student fellowships.