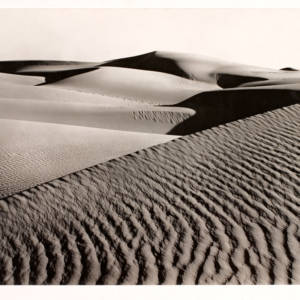 S02 E47 – Brett Weston – Sand Hills – 1936
Weston learned about photography from his father, Edward Weston. Both artists were particularly adept at creating images of nature that are crisply detailed, sculptural, and abstract at the same time.
Research by Alec Farrough-Waters
Voiced by Martin Tebo
Produced by Sean Ashcraft in cooperation with the David Owsley Museum of Art and the Ball State School of Art.
Music used in this episode:
Daphne of the Dunes
Composed by Harry Partch and performed by his ensemble