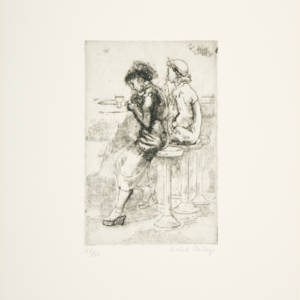 S03 E04 – Isabel Bishop – Snack Bar – 1959
Bishop stood out from her male cohorts who often portrayed the spectacles of the city—shoppers, performers, and unemployed people. Instead, Bishop focused on creating a snapshot of the urban American woman's experience.
Research by Faleece Childress
Voiced by Gwyn Burton
Produced by Sean Ashcraft in cooperation with the David Owsley Museum of Art and the Ball State School of Art.
Music used in this episode:
Parisian Thoroughfare
Composed by Bud Powell
Performed by The Bud Powell Trio