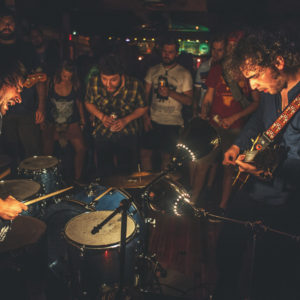 S07 E20 – Yonatan Gat, and Service
A study in controlled chaos for you this week: we have the astounding Yonatan Gat playing live from the Hi-fi in Indy back in September of 2016, and then we'll hear the "post-punk-then-punk-again" sounds of Indianapolis's Service, also performing live from the same show.
Produced by Sean Ashcraft. Yonatan Gat's set mixed by Gavin Kidder; Service's set mixed by Stuart Elmore.