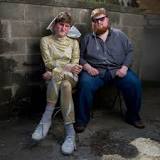 S07 E21 – Busman's Holiday, and Cam Monroe
On this episode, we are visiting Indianapolis with two of our favorite venues in Fountain Square: The Hi-Fi and the Pioneer. First up, lo-fi meets modern with Busman's Holiday, followed up with a melodic blend of music and lyrics as we hear Cam Monroe perform at the Hi-Fi.
This episode was produced by Joel Stults.