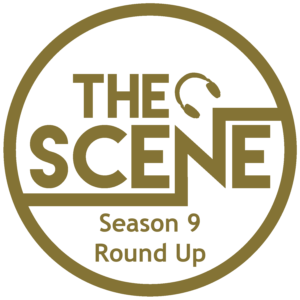 S09 E32 – Season 9 Round Up
In this episode, our producers sit down to talk about some of their favorite artists from this season.
Acts featured in this episode: Arcadia, KRANKS, Shiny Penny, Chuck Mason, Pope Adrian Bless, Mogon, Sarah Grain & the Billions of Stars, Us, Today, Carmichael,  and Reason Define.
Venues/Festivals featured in this episode: Village Green Records, Virginia Avenue Music Fest, CHREECE, Square Cat Vinyl, Healer, Independent Music and Art Festival (IMAF), Pioneer, White Rabbit Cabaret, and The Glory Hub.
Produced by Wil Robbins