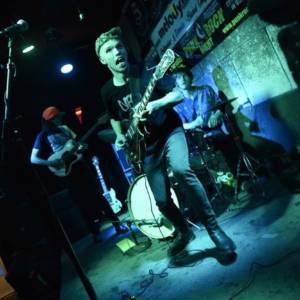 S10 E13 – Double A, Kacey Swierk, and Chives
We bring you Naptown legend Double A with his performance burning up the Pioneer stage at the Chreece hip-hop festival in Indianapolis on August 24th, 2019. Then it's a stripped-down, mesmerizing solo performance from Chicago-based songwriter Kacie Swierk during the WOO GRL Festival on April 20, 2019, live from the Pioneer stage. To take us home, Chives graces our ears with a full performance of their debut album Thrones live from Healer in Indianapolis on October 25, 2019.
Produced by Judah Snyder.