June 9, 2017
7:00 pm – 9:30 pm
Horizon Convention Center
South High Street, Muncie, IN
Auction Items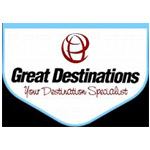 Napa Valley Trip
Value $2,500
Donated by Great Destinations
How does 3 days touring wine country in beautiful Napa Valley, California sound? Redeem this certificate for your airfare, rental car and luxury hotel stay.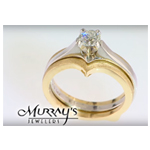 Gift Certificate
Value $1,000
Donated by Murray's Jewelers
Choose from any number of seemingly infinite combinations of interlocking jackets and center rings from Murray's exquisite, patented Tulip Collection.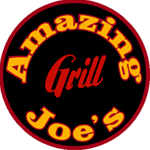 Amazing Joe's - 6 $25 Joe Bucks
Value $150
Donated by Amazing Joe's
Enjoy American favorites done right at Amazing Joe's Grill. From Perfectly-Aged New York Strip Steak and Southwestern Chicken topped with Jack cheese to sandwiches and a full bar, Amazing Joe's has what you crave!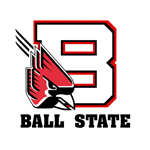 2 Season Passes - $60 each
Value $120
Donated by BSU Dept. of Theatre & Dance
Give yourself the gift of live theatre with this season pass to all six Mainstage Series performances during the 2017-2018 academic year.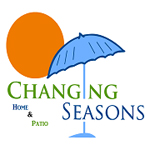 Northcape Love Seat
Value $960
Donated by Changing Seasons
You don't have to sacrifice comfort and style to step out and enjoy these warm summer nights with a NorthCape love seat from Changing Seasons of Muncie. Won't this look great on the patio?
Gift Certificates - 4
Value $200
Donated by Cornerstone Center For The Arts
Do your grandchildren want to learn about dance, drama, art, martial arts? Have you always wanted to learn how to paint, or tango, or engage in self-defense? Express yourself, with classes at Cornerstone.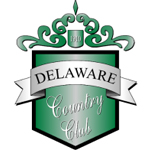 Dinner for Two
Value $150
Donated by Delaware Country Club
Call some friends, kick up your heels and make your reservation for four at the Delaware Country Club. Enjoy some of the finest dining the Muncie area has to offer. After that, who knows? See where the evening takes you.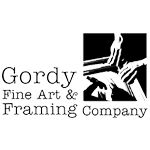 Gift Certificates - 3 - $400, $200, $100
Value $700
Donated by Gordy Fine Art & Framing
Commission Gordy to create gilded framework for your precious artworks from their original line of 100% handcrafted frames, currently exclusive to Gordy Fine Art & Framing. $400 value.
Wish you could put that old painting on display but that once beautiful frame is in shambles? You may not need a new frame with restoration services from Gordy. $200 value.
Have you always wondered what that old work of art in your basement is worth? (Maybe while watching Antiques Roadshow?) Redeem this certificate toward antique appraisal services. $100 value.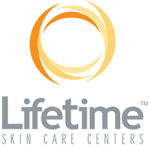 Body wraps
Value $125
Donated by Lifetime Skin Care
Natural body wraps improve the texture and appearance of the skin by softening and moistening as they remove harmful toxins from the body. Sit back, relax, and let massage therapist Leslie Ray bring out your natural beauty.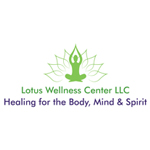 Gift Certificate
Value $300
Donated by Lotus Wellness Center
Let your stress melt away during one hour each of the following sessions from this massage sampler from Lotus: hot stone massage to release tension, deep tissue massage to relieve discomfort and Shiatsu bodywork to open parts of the body blocked by tension. Just say ahhhhhh.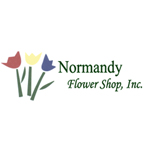 1 Year of Monthly Floral Arrangements
Value $480
Donated by Normandy Flower Shop
Birthdays, holidays, anniversaries, memorial services, corporate events … the list of occasions for flowers goes on and on. Lucky for you Normandy's is offering this certificate redeemable for one fresh bouquet every month for an entire year. You're welcome.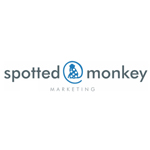 Social Media Management
Value $600
Donated by Spotted Monkey Marketing
You don't have time for social media – you have an organization to run! Sometimes there just aren't enough hours in the day or dollars in the budget to manage social media. That's where Spotted Monkey Marketing comes in. Redeem this certificate for 3 months of worry-free social.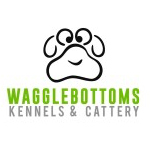 Gift Basket
Value $175
Donated by Wagglebottom
Dog lovers, your furry friends will love you forever when you bring home this gift basket full of doggie goodies from high-nutrition foods to toys and photo frames. Includes a $25 gift certificate for anything else you might need in products or services from Wagglebottoms.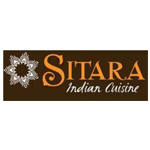 Gift Certificates - 4 $25
Value $100
Donated by Sitara
Chicken Tikka Masala, anyone? Taste the bold, rich flavors of the Indian subcontinent with these gift certificates from Sitara. Dine in, carry out or enjoy a little of everything from the daily lunch buffet.