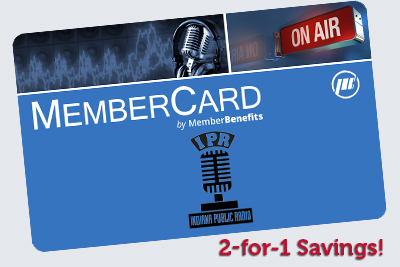 74°

clear sky

57% humidity

wind: 11m/s E

H 79 • L 59

To our listeners in the Portland area:

Storms Saturday morning damaged Indiana Public Radio's transmitter near Portland, taking WBSJ 91.7 FM off the air.

IPR can be heard on nearby frequencies 90.9 FM near Marion and 92.1 FM near Muncie, online at www.indianapublicradio.org, and on the IPR app for smartphones.

IPR is currently working to restore power to the transmitter. We will update listeners as more information becomes available.

Thank you for your patience. And thanks for listening to IPR! ...

To be clear, the audit didn't find a breach, and all student data stored by the state is safe. ...

Grant County will be one of the first seven counties in the US to pilot a new drug prevention program in schools. ...