Community Engagement
Indiana Public Radio goes beyond the reach of our airwaves through a variety of community engagement efforts.
The station hosts public events, spearheads classroom initiatives, leads station tours and develops lasting partnerships with organizations and groups in our listening area as part of our ongoing effort to be a catalyst for change in our community.
For more information about engaging activities, contact:
Community Engagement and Grants Manager
(765) 285-5888
---
Resources from Renter's Workshop with Indiana Public Broadcasting and Indiana Legal Services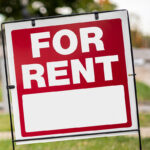 Information provided by Andrew Thomas, Housing Resource Attorney with Indiana Legal Services, Inc.; Yvonne Thompson, Director of Muncie Human Rights Commission; and Indiana Public Broadcasting (January 24, 2023)
For help with a civil, legal issue, complete an intake with Indiana Legal Services by calling 1-844-243-8570, Mon.-Fri. from 10am-2pm (EST) or via the online form here.
Upcoming events in the community…