Take IPR with you where ever you go!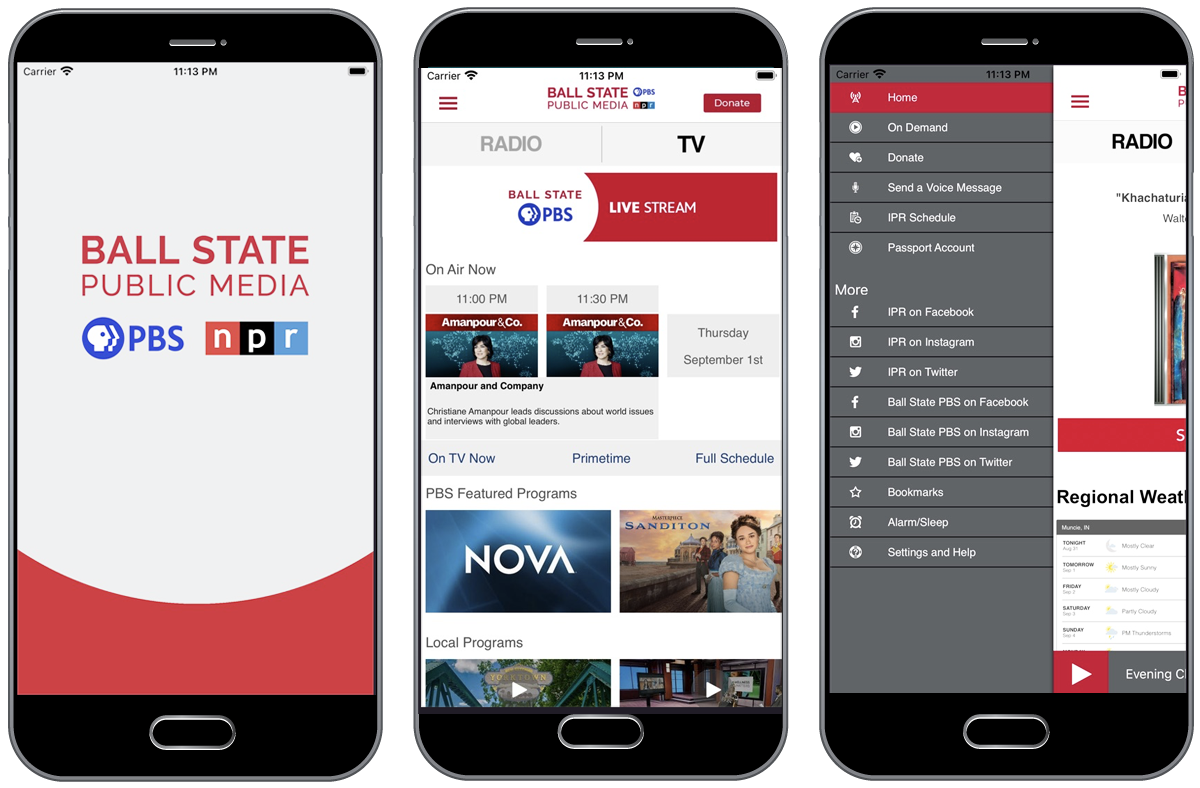 The new Ball State Public Media app lets you listen to the live IPR broadcast anytime, anywhere!
Stay up to date with the IPR News team, find out what's happening in the community, and catch up on all of your favorite local shows like BlueNotes, The Facing Project, and The Owsley Moment.
Get notifications when your favorite shows are coming up – like Morning Edition, All Things Considered, Radiolab, Wait, Wait…Don't Tell Me! and more.
But that's not all! You can also access all your favorite Ball State PBS programs as well!
Download our new mobile app by searching "Ball State Public Media" in Google Play or the App Store or simply click on the links below.
---
Visit our FAQ page for more information