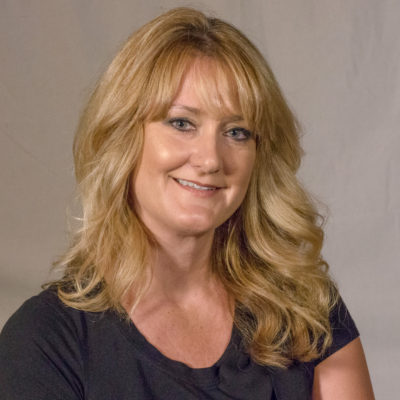 Contact Information
Phone: (765) 285-2742
Angie Rapp
Director of Audience Development
A member of the IPR and Ball State PBS staff since 1996, Angie earned her bachelor of science degree in journalism graphic design from Ball State University.
In her role as Marketing Manager, Angie managed the marketing and communications efforts for IPR and Ball State PBS. She developed and executed multi-faceted marketing plans to enhance branding efforts; produced creative elements for promotional campaigns; supervised IPR's online and social media presence and served as spokesperson / on-air personality for television and radio promotional activities.
Currently, as Director of Audience Development for Ball State Public Media, Angie oversees the marketing and content teams for IPR and Ball State PBS, with a focus on audience growth and managing multi-platform local content and delivery strategies.
Her favorite shows are Wait, Wait…Don't Tell Me!, Radiolab and Ted Radio Hour.