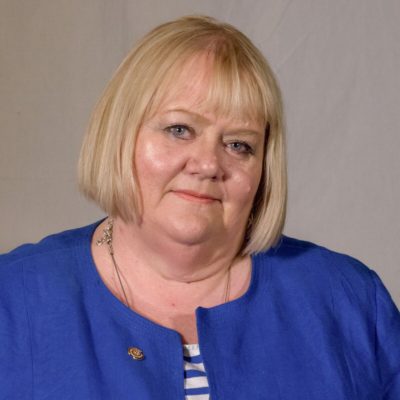 Contact Information
Phone: (765) 285-4274
Debbie Webb
Underwriting Advisor
Debbie joined the IPR staff as in underwriting advisor in November 2009. Her passion for public broadcasting was fostered while a student intern at WBST. Her favorite part of being an underwriting advisor for Indiana Public Radio and WIPB-TV is the opportunity to work with so many great small business owners.
A graduate of Ball State, she has 25 years' experience in advertising, marketing and non-profit management. Previously she held positions at The Herald Bulletin and XL- Marketing, an in-house advertising agency, Junior Achievement, WHBU and WAXT. An Anderson native, Debbie is a past president of the Anderson Rotary Club, and serves as the club's Interact Club sponsor and Rotary Youth Exchange Officer, plus as Rotary District 6560's Communication and PR Leader.
She and her husband David are the proud parents of two sons, Zach and Ian. She adores spending time with her family especially her two grandchildren. Debbie has two rescue dogs and loves herb gardening, collecting cookbooks and Native turquoise jewelry. Debbie is a big fan of Masterpiece Theatre, The Splendid Table and Wait, Wait …Don't Tell Me!