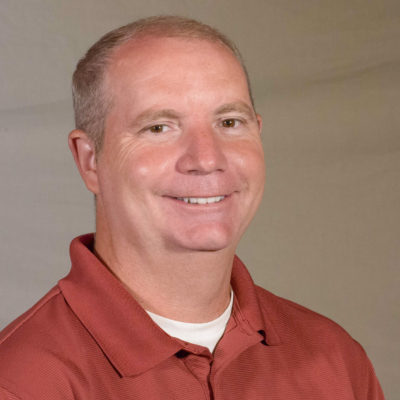 Contact Information
Phone: (765) 285-4245
John Morgan
Media Sales Manager
John became an underwriting sales representative at WIPB-TV in December 2002 after spending 6 years as a sales rep at WLBC Radio.  It was a "night and day" change, however a breath of "Fresh Air"!  John became sales manager for WIPB in August 2012, then sales manager for WIPB and Indiana Public Radio in July 2014.
John is from Muncie and attended St. Lawrence school from kindergarten through 8th grade.  After the culture shock of attending Muncie Central High School, John graduated from Ball State University with a degree in marketing.
John is married to Melanie, a Science Teacher at Cowan Jr./Sr. High School.  With three children, Marshall, Megan and Miles they reside in Muncie. As summer type of people they enjoy being outside swimming and boating at North Webster and Wawasee. As subtly mentioned above Fresh Air is John's fav on IPR and NOVA on WIPB.