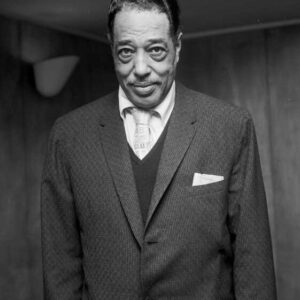 Audience Participation drives September BlueNotes
In September, BlueNotes celebrates the power a live audience has on musicians and the energy of their performances. Join host Larry Beck for exclusive recordings made at jazz clubs, concerts, and jazz festivals. Featured artists include Diana Krall, Duke Ellington, Dave Brubeck, Anita O'Day, and the legendary recording of Benny Goodman's "Sing, Sing, Sing" from the 1938 Carnegie Hall concert. BlueNotes airs Saturday, September 24 at 8pm.
Check out our Spotify playlist so you can listen after BlueNotes airs!