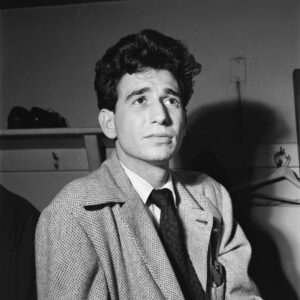 West Coast Jazz July
In July, BlueNotes Classic Jazz goes "cool" and heads west. Join host Larry Beck for an overview of West Coast Jazz, a low-key, sophisticated style of jazz originating in Los Angeles and San Francisco in the 1950s. Featured artists include Chet Baker, Gerry Mulligan, Shelly Manne, Dave Brubeck, Shorty Rogers and Miles Davis.
BlueNotes airs Saturday, July 30 at 8pm.