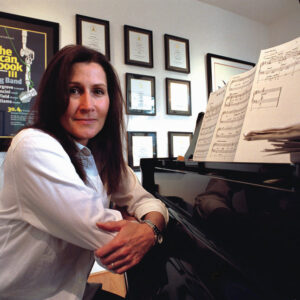 Celebrating the New Year and 8th Season
We bring you a great playlist to welcome in the first month of the New Year and to celebrate the start of our 8th annual season on IPR. In fact, we've been around a tad longer; BlueNotes began as an occasional jazz special on IPR back in 2015. Featured musicians this time include Horace Silver, Jamie Cullum, Nnenna Freelon, Mark Colby & Frank Caruso and Monica Mancini.
Plus, stay tuned until the end to hear an excerpt of a special live performance of the Tucker Brothers Group playing at the 2021 Ouibache Music Festival, which originally aired on IPR's program The Scene on November 9, 2021. 
Original Airdate on Saturday, January 28, at 8pm.
Missed the show on IPR? Check out this Spotify playlist!