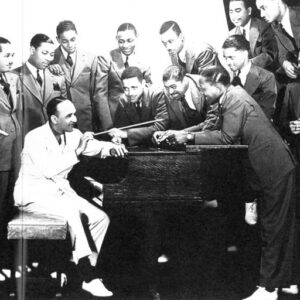 February Salute to Bands and Vocalists of the Swing Era
It's February and that means it's time for our annual salute to bands and vocalists of the Swing Years. Tune in this month for a wonderful playlist of well-known and some of the lesser known bands of the era; from Benny Goodman to Benny Carter, Margaret Whiting to Frank Sinatra. And, we'll hear a number of rare recordings of songs written exclusively for the war effort during World War 2. 
That's Saturday, February 25th, at 8pm, only on Indiana Public Radio.
Missed the show on IPR? Tune in here for an online playlist to listen back to this month's music with Larry!